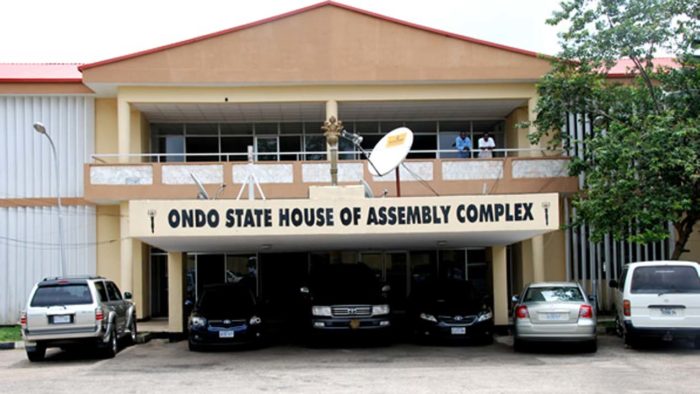 The Ondo State House of Assembly has passed the Ondo State Oil Producing Areas Development Commission (OSOPADEC) 2018 Appropriation Bill of N9 billion.
This is sequel to the report submitted by the Chairman, Joint House Committee on Finance and Appropriation and OSOPADEC, Mr Sunday Olajide on the 2018 OSOPADEC appropriation bill at the chamber.
The bill, which has total balanced projection of N9,026,902,318, is aimed at bringing more succour to the generality of the people of the state, especially in the riverine areas.
Olajide, who noted that some arithmetical errors in the first and second schedules made in the bill have been adjusted, implored the management team of OSOPADEC to be well guided by the provision of the budget in course of implementation.
The bill, which seeks adequate attention for ongoing projects that are near completion, admonished OSOPADEC to embark on aggressive internally generated revenue drive as provided by law.
The chairman said the proposal also made provision for construction of hostels in some of the state-owned tertiary institutions and the need to give clearer narration for project description, to give room for thorough supervision.
The joint committee, however, urged the executive arm of government to ensure that management of OSOPADEC were well guided by the provision of the budget in the course of implementation.
It stated that the ongoing projects not completed should be given the much needed attention and that the bill should be signed into law.
The Majority Leader of the House, Olusegun Araoyinbo, moved the motion that the bill to be passed without delay for the benefits of the people, especially in the riverine area of the state.
The Speaker of the House, Mr Bamidele Oleyelogun who presided over the sitting, got a unanimous approval of the members in passing the bill.
Oleyelogun said the bill would be sent to Gov. Rotimi Akeredolu for quick assent.