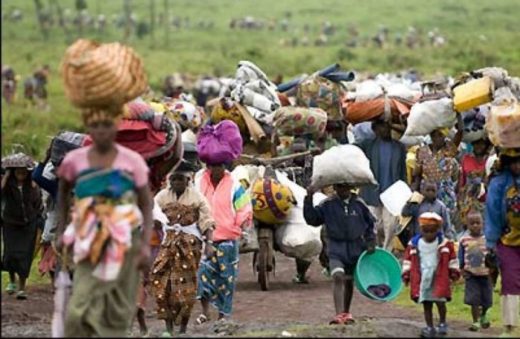 Vice President Yemi Osinbajo has directed the National Emergency Management Agency (NEMA) to supply building materials for resettlement of Internally Displaced Persons from Shiroro Local Government Area of Niger state.
He gave the directives when he visited the IDP's camp in Zungeru Central Primary School in Wushishi Local Government Area of the state.
The vice president also directed NEMA to build and rehabilitate resettlement sites for the victims to enable them to return home and continue with their lives and farming activities
"I am here to see for myself the flood issues affecting some cross-section of people in Niger state and to show that we are paying attention to everything that is going on here and do everything possible to make the victims comfortable.
"I have directed NEMA to immediately supply building materials to build resettlement site to enable the victims to return to their various communities and I will also go round to see for myself the damage done," he said.
Osinbajo commended officials of NEMA and the state Emergency Management Agency (NSEMA) for their responses to disasters and evacuation of victims to a safer environment.
He commended the state government for the availability of medical facilities at the camp and supply of food items and other relief materials for the welfare of the victims.
"I have interacted with the victims especially the two women that delivered babies in the camp and I am happy the babies are healthy and the mothers are happy," he added.
The Vice President, however, said that the Federal and state governments would continue to collaborate to address flood issues in the state.
Earlier, Gov. Abubakar Bello of Niger commended the visit of Osinbajo and solicited the assistance of the Federal government in addressing the ecological problems facing the state.
He said that government would hasten the compensation process to victims so as to relocate the affected communities as soon as possible.
The governor disclosed that over 12,000 people in 130 communities have been displaced by flood in 22 Local Government Areas of the state.
In his remarks, Alhaji Mohammed Manta, who spoke on behalf of the IDPs, commended the Federal government for commiserating with the victims and quick evacuation of the victims by NSEMA.
He appealed to the Federal and state governments to compensate the victims for loss of their crops that were washed away by the recent flood.