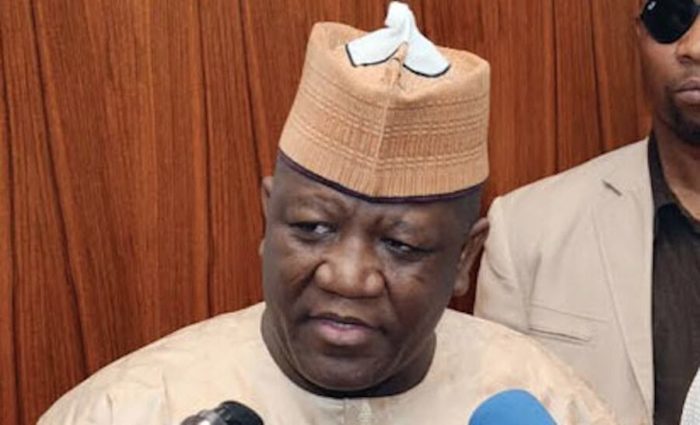 The All Nigeria Confederation of Principals of Secondary Schools (ANCOPSS) has lauded Zamfara Government for renovating primary and secondary schools in the state and regular payment of teachers' salaries.
The National President of the Association, Mr Izuagie Anselm, made the commendation when he led members of the National Executive Council of the association on a courtesy call to Gov. Abdul'aziz Yari in Gusau.
The ANCOPSS executives were received by the Speaker of the state House of Assembly, Alhaji Sanusi Rikiji on behalf of the governor.
Anselm said the state government deserved commendation considering its efforts toward improving the education sector in the state.
"We are here pay homage to the state government; it is our tradition where ever we go, we visit the landlord that is why we are here for this courtesy visit to the state government.
"We came to Zamfara for the ANCOPSS NEC meeting; in a meeting like this, we discuss education issues at all levels, we also share advice with government and other stakeholders on how to improve the education sector.
"Apart from the major assignment that brought us, during the meeting we also look at some issues on national unity and development."
"We really appreciate the efforts of the state government in the renovation of both primary and secondary schools across the state and regular payment of teachers' salaries."
He described the situation as a welcome development, despite economic challenges.
He noted that the state government was able to execute projects not only in the education sector but even across other sectors.
"What we have seen indicates that there is a good relationship between the government and people of the state," the president said.
The governor thanked the association for choosing the state to hold its NEC meeting.
He said that the state government was happy with the visit, adding that it was ready to partner with associations like ANCOPSS for the development of education in the state.
He said that his administration had prioritised the education sector in line with its policy to ensure a high standard of education in the state since its inception.
Apart from the renovation of schools, the state government also set up various committees comprising educational professionals to ascertain the level of education in the state.
"We are working on the recommendations of such committees and it has started yielding positive results", he said.
He further said that the state assembly was also working towards boosting the performance of the education sector through increased budgetary allocation.

Load more