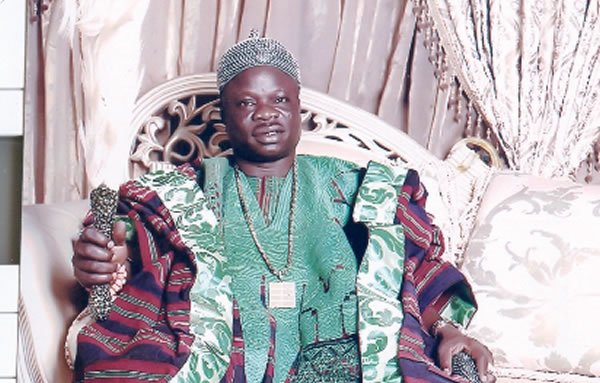 The Olofa of Offa, Oba Muftau Gbadamosi, says the maiden "Offa Economic Summit 2018," scheduled for November 2nd and 3rd, would fast track and accelerate the socio-economy transformation of the community.
Gbadamosi said this at the unveiling of the summit's logo and souvenir at his palace in Offa, headquarters of Offa Local Government Area, Kwara.
The summit themed: "Transformation of Offa as an Emerging City – Prospect and Challenges," is being organised by Offa Club 80, an Indigenous association.
The monarch said the community was richly endowed with the enabling economic platform to succeed, and that the execution of such laudable project was long overdue.
Gbadamosi, while soliciting the assistance of wealthy individuals and groups for the project, expressed the support of the traditional institution toward achieving its aims and objectives.
"This is a laudable initiative that has the capability to impact positively and accelerate the socio-economic development of our community and I must commend the organisers for their foresight," he said.
Prof. Adegboyega Olatunji, President Offa Club 80, remarked that the unveiling of the summit logo at the palace was purposely to seek the desired royal blessing for its implementation.
He said the project was basically informed by the desire to facilitate structures and institutions that would accelerate economic growth for the community and it's inhabitants.
He added, "We thank the Almighty God that Offa has succeeded in slowing down the rural-urban migration which was the trend decades ago in Offa and environs.
"Today, our major concern is about the future of the next generation; about how Offa can move to the next level where various activities that can enhance the nation's Gross Domestic Products (GDP) are entrenched.
He listed the Club's past projects to include construction and management of Offa township library and donation of N1 million to Offa Security Trust Fund.
Dr Ahmed Raji, Chairman of the Organising Committee of the summit, on his part, said it's implementation was designed to facilitate the roadmap for economic rejuvenation using modern trends as a yardstick.
According to him, it is people that make the nation's to be great, greatness cannot be achieved without having genuine productive activities.
"We are blessed with people in the business world, in academia, in political cycle, renowned engineers, scientist, noble technocrats and public servants.
"While this does not automatically translate into development, the human capital needs be tapped along with other resources to achieve the desired goals," Raji said.
Mrs Wosilat MaCharthy, Secretary, Offa Descendant Union (ODU), expressed the support of the association toward making the project a reality.