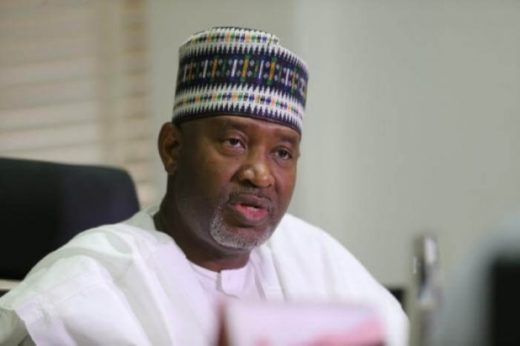 The Minister of State, Aviation, Sen. Hadi Sirika, has disclosed that the new civil aviation bill before the national assembly would increase the funding of Nigerian Meteorological Agency (NiMet).
Sirika disclosed this during the visit of the Secretary General of the World Meteorological Organisation (WMO), Prof. Pereri Taalas and signing of a Memorandum of Understanding (MoU) between WMO and Nigeria, on Wednesday in Abuja.
He said the bill had been approved by the Federal Executive Council (FEC) and sent to the national assembly for passage.
The minister said that the Nigerian Meteorological Agency (NiMet) had acquired the requisite capability to deliver accurate and timely weather information to its users.
He added that NiMet had taken the lead in the provision of meteorological services in Africa.
According to him, NiMet had expanded its services to other sectors as agriculture to help farmers to mitigate the impact of climate change.
"Some farmers that heeded the advise of NiMet prediction at a particular year came to testify during the SRP presentation in 2018.
"We have the capability to predict the amount of rainfall for this year all over the country.
"We will continue to fund that service and support it. Aviation is the greatest user of meteorological services because of the usage per minute and per second aside the agriculture and other sectors," he said.
The Secretary General of WMO, Taalas, commended the Nigerian government for hosting the organisation's regional office for Western and Central Africa.
He explained that he was in Nigeria to sign Host Country's MoU with the government in recognition of the its effort to support the country in the fight against impact of climate change.
WMO boss said the current flood situation was a national emergency that required concerted effort.