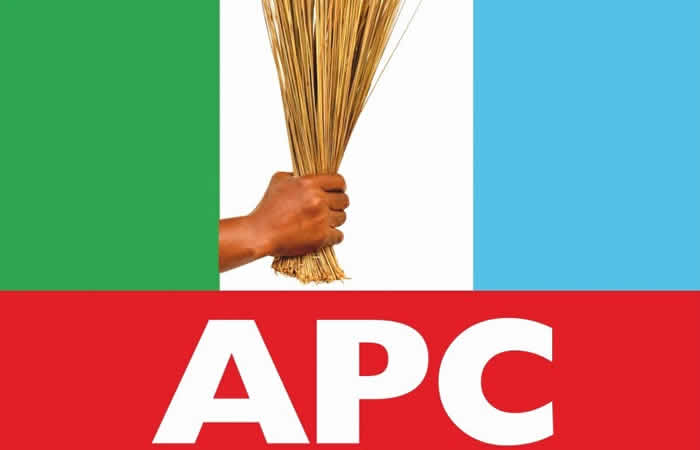 Adejoke Adeleye, Abeokuta
The All Progressive Congress (APC), Ogun State which is supposed to have its direct primaries by next Tuesday has suddenly drop the idea and adopted indirect primaries for all aspirants if consensus failed.
The party said it is ready to adopt the indirect primary mode for the party's primaries for all elective offices in the 2019 general elections where consensus failed.
The sudden resolution was passed at the Country State APC Executive Committee meeting at Mitros Hall, Ibara G.R.A., Abeokuta, Ogun State.
The meeting resolved that the APC in Ogun State should employ the consensus option in the first instance and that where that failed, the party should adopt indirect mode of primary to choose candidates for all elective positions in the 2019 election.
The Party Chairman, Chief Derin Adebiyi said the resolutions override the resolution of the Party Executive Committee ealier passed on 5th September 2018.
After the deliberation, Hon Segun Solar, APC Chairman, Sagamu Local Government moved the motion that APC Ogun State should adopt consensus, and that if that it be impracticable, indirect mode of primary elections for 2019 general elections should be adopted.
The motion was seconded by the former deputy speaker of the state, Bolanle Gbeleyi.
The National Financial Secretary, Tajudeen Bello said "we don't want to put our party on fire, we don't want to put our State on fire."
At the stakeholders meeting were: Deputy Governor, Mrs Yetunde Onanuga; Sen. Iyabo Anisulowo, Sen.Kola Bajomo, the Speaker State House of Assembly, Prince Suraj Adekunbi; Hon. Adekunle Abdulkadiri Akinlade, Mrs Peju Adebajo, National Financial Secretary of the Ogun APC, Tajudeen Bello, Chairman of the party, Derin Adebiyi.
Absent at the party meeting were the resigned Commissioner for Commerce and Industry, Otunba Bimbo Ashiru; Lagos-based Dapo Abiodun, among others.