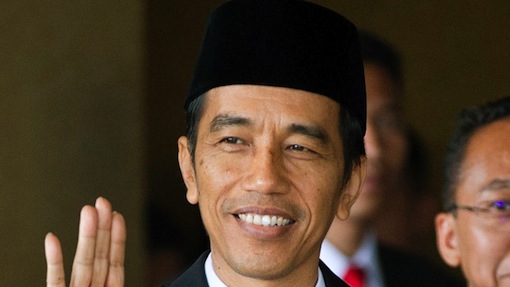 Indonesian President Joko Widodo on Friday launched his re-election campaign, looking to win over big blocs of millennial and Muslim voters as Southeast Asia's biggest economy sails into choppy waters.
At 2019's election on April 17, the former furniture salesman seeks to repeat his 2014 defeat of Prabowo Subianto, a retired Special Forces commander, when Widodo won a narrow victory after a fierce battle.
Now each is pushing a nationalistic economic platform, but issues of race and religion loom large in the battle to run the world's largest Muslim-majority country, whose reputation for pluralism is threatened by growing conservatism.
"Differences in voting are fine, but don't forget our unity as a people, as a country," Widodo told newsmen in downtown Jakarta just hours before drawing a number at the election commission to decide his position on the ballot.
"What's important is not to let there be divisions between people, friends, and communities."
Opinion polls give Widodo a double-digit lead over Prabowo, as he is usually referred to by Indonesians, but some show the gap narrowing as the campaign begins.
Both sides are battling for the support of Indonesia's roughly 80 million millennials, who form over 40 per cent of voters.
Widodo's advisers have pored over surveys of millennials' views and one, who declined to be identified without authorisation to speak to the media, said "sports, music, and film" were being targeted for their appeal to the group.
Indonesians are avid users of social media, which is crucial to election canvassing in the sprawling archipelago.