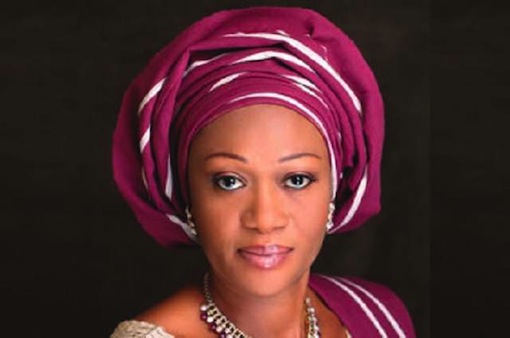 The Itesiwaju Ipinle Eko Vanguard, made up of social activist, Non-Governmental Organizations (NGOs), artisans, political groups and youths has felicitated with Senator Oluremi Tinubu representing Lagos Central Federal Constituency in the National Assembly and wife of the national leader of All Progressives Congress (APC) Asiwaju Bola Ahmed Tinubu, who turns 58 on Friday.
The group in a message signed by the Coordinator, Mr. Bamigbade Seyi said her strong support for her husband, Tinubu had manifested in the giant political strides recorded in Nigeria.
He said as a humble and compassionate mother who combined decency and commitment to excellence, in personal and public life, she had been able to warm her way into the hearts of so many Lagosians.
Seyi described Senator Tinubu as a role model and shining star in the Nigerian political firmament, saying she was one in a million in humanity kind.
"Senator Oluremi Tinubu is a detribalized Leader who has traversed the length and breadth of the state, helping less privilege people, seeking the emancipation of women and the youths for an egalitarian society through her help project geared towards the wholesome development of the youth within the family setting (New Era Foundation).
"Her undying love for the downtrodden, the deprived and the ordinary folks across state is widely acknowledged.
"As you are savouring the joy of this occasion, it is our prayer that God Almighty strengthens you so that you can continue representing us beyond 2019 for the betterment of your fatherland." he said.
According to him, her sterling qualities compelled the Lagos Central Senatorial district's Chapter of the group to endorsed her for third term in the Senate.
Seyi said that Senator Tinubu deserved a third term because she had done exceptionally well in bringing development to the State of excellence through her representation at the upper chamber of the National Assembly.