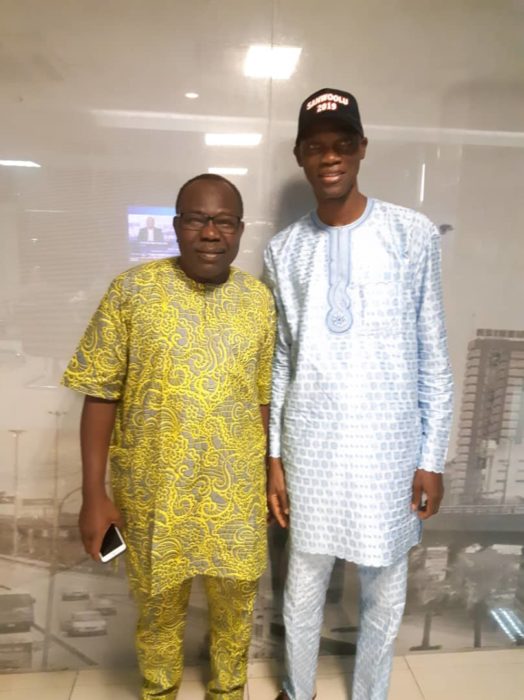 The Director General of Babajide Sanwo-Olu Campaign Organization (BOSCO), Tayo Ayinde, has met former National Legal Adviser of the All Progressives Congress, APC, Dr. Muiz Banire (SAN), in an effort to end feud among members of the party ahead of its direct primaries in Lagos.
However, the development came few hours after BOSCO expressed satisfaction over level at which Babajide Sanwo-Olu has been receiving various endorsements from numerous political and social-economic groups across the state and those in diaspora.
Ayinde, who visited the APC's former national legal adviser at his Lagos office on Friday, disclosed that he had begun meaningful movement as DG of the team and that his visitation was part of his concerted effort to bring all warring factions on board.
Besides, a statement released yesterday by Director Media, Babajide Sanwo-Olu Campaign Organization (BOSCO), expressed joy and excitement at the outpouring of love from Lagosians, particularly torrents of endorsements from various political and socio-economic groups across the State and several Lagosians living in the diaspora, noting that it is a confirmation that the people of Lagos are fully in support of Sanwo-Olu's aspiration to administer the state as governor.