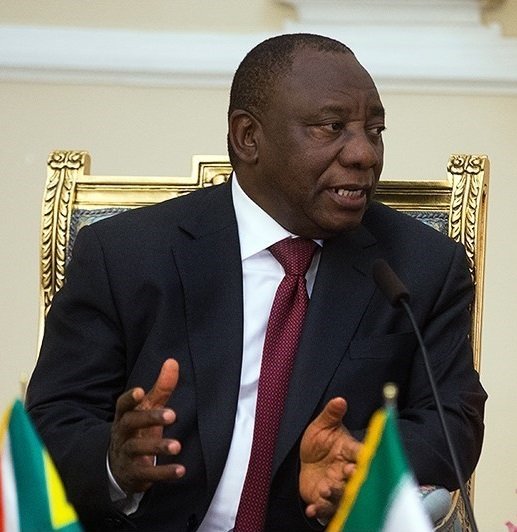 South African President Cypril Ramaphosa, on Friday announced the appointment of a Panel on land reform amid rising concerns over the government's bid to expropriate land without compensation.
The panel will advise the Inter-Ministerial Committee (IMC) on Land Reform chaired by Deputy President David Mabuza in regards to policy matters associated with land reform, including restitution, redistribution, tenure security and agricultural support, Ramaphosa said.
Subsequently the panel would deliver alongside 10 members who are eminently qualified by virtue of academic background, professional experience, social entrepreneurship or activism related to the agricultural economy and land policy.
The panel will enrich the IMC's deliberations on land reform as an enabler for a united, cohesive society and an inclusive, efficient and globally competitive economy, the president said.
Besides providing perspectives on land policy in the context of persisting land inequality, unsatisfactory land and agrarian reform and uneven urban land development, the panel is mandated to review.
According to Ramaphosa, the panel would equally research and suggest models for the government to implement a fair and equitable land reform process that redresses the injustices of the past, increases agricultural output, promotes economic growth and protects food security.
"Although the members of the panel are drawn from very different backgrounds, with different areas of expertise and perspectives, they are united by a shared vision of a just and equitable future for all South Africans,'' Ramaphosa said.
On Thursday, Ramaphosa and his deputy Mabuza met with the panel members in Pretoria, inviting them to provide the IMC with critical and independent inputs that will facilitate sound policy making and effective implementation.
South Africa's Parliament is in the process to amend Section 25 of the Constitution to cater for land expropriation without compensation.
This has prompted AfriForum, an association of South African white farmers, to call on the international community to get Ramaphosa to stop the proposed plans.
AfriForum argued that land expropriation without compensation would drive away white farmers, kill jobs and threaten food security.
Ramaphosa has repeatedly assured that land expropriation without compensation should be pursued without destabilising the agricultural sector, endangering food security in the country, or undermining economic growth and job creation.
Since taking power in 1994, the African National Congress (ANC) has made land redistribution from whites to blacks without compensation one of its priorities.
But land remains predominantly in white hands more than two decades after the end of apartheid, sparking growing discontent among South African blacks.