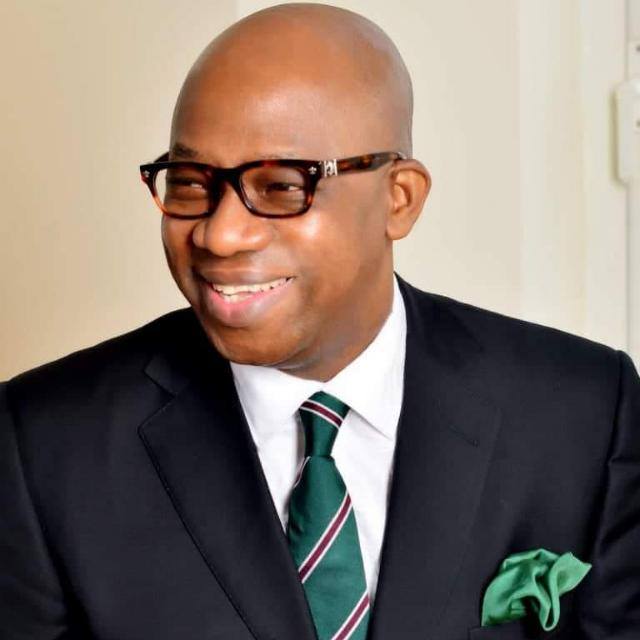 Adejoke Adeleye, Abeokuta
An All Progressives Congress, APC, governorship aspirant, Prince Dapo Abiodun has charged all party members to stand up and fight for their freedom and allow their vote to count by choosing their candidate themselves and that they should not allow indirect primaries to prevail where they can have their say.
Dapo made this charges at a town hall meeting in Abeokuta South Local Government.
He recalled on how he had supported the incumbent governor to achieve his ambition to be a governor of the state, saying that "I was one of the people who went to plead for the incumbent governor to be allowed to govern the state in 2007 but we failed, after that election we realise we didn't do stomach infrastructure; then we try again in 2011 with 11 State House of Assembly members around the state which I personally financed. "
Abiodun, who wondered why the incumbent governor did not want to support his governorship ambition said "I wonder where I've wronged the governor with my ambition, with all the support I gave him then, not that he gave me any post or my loyaliest which I never questioned him for."
He, however, challenge the people to fight for their freedom as electorate by allowing the party to conduct its direct primaries through the delegate system.
He described the plan to elect flag bearers of the party for 2019 election through the delegate system as an indirect admittance of failure on the part of the outgoing governor, adding that a government that was really in touch with the people would not be afraid of putting its fate in the hands of the electorate.
Abiodun promised to return party to the people if he was elected as the APC to run along with other party aspirants for 2019.
"I promise to return the party to the people because the party belongs to the people and not individual or a family party that some people feel they should have control. "