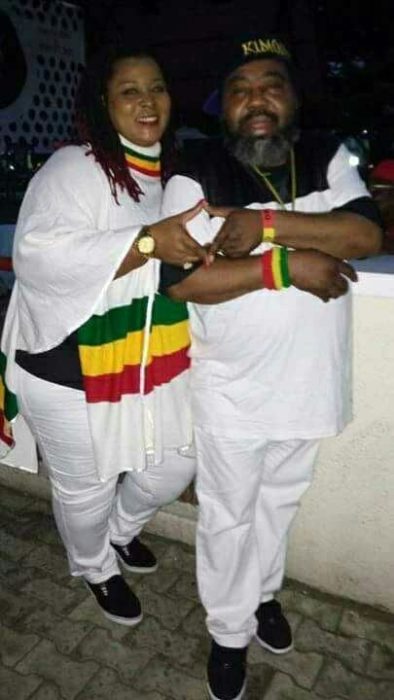 Okafor Ofiebor /Port Harcourt
Efe, wife of Ras Kimono, died in the early hours of Sunday, three months after losing her husband.
Dennis Otu, a reggae enthusiast and the Chief  Press Secretary to the  Speaker of Delta State House of Assembly confirmed the sad incident in a facebook post.
Our Correspondent in Port Harcourt reports that Mr. Dennis Otu, who  fully participated in the final burial rites of the late Ras Kimono in Delta State said:
"Efe who reportedly died in early hours of Sunday was said to have attended a family function on Saturday.
" She was said to be okay at the function but was later complaining of feeling unwell and was rushed to the hospital. She gave up at about 3.00am on Sunday on the way to get medical attention. Before her death, she was actively involved in the burial ceremony of her husband and other activities involved in bidding the icon farewell.
"Her death comes three months after the demise of her husband who died in June."
It been difficult to confirm the demise from other sources at press time.
Load more