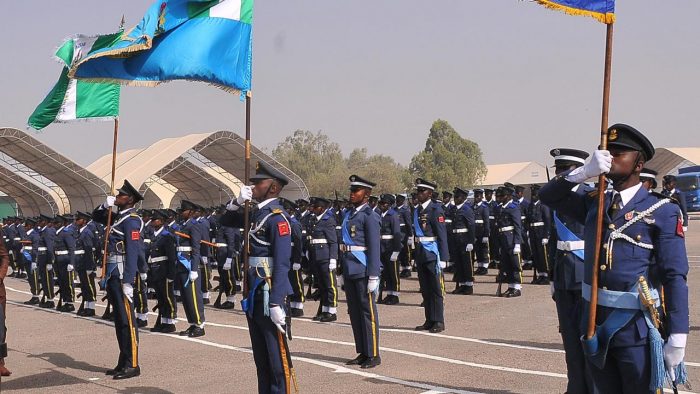 The Mobility Command of the Nigeria Air Force (NAF) in Bayelsa on Monday commenced the training of 33 officers on higher efficiency and response to operations.
Air Vice Marshal (AVM) Napoleon Bali, Air Officer Commanding (AOC) of the Command, said in Yenagoa that the officers were drawn from Air force units across the country.
Bali said the training was in line with NAF policies to ensure more quality service delivery for nation building and to transform NAF into a highly professional and disciplined force.
The AOC, who was represented by AVM Hyacinth Eze, the Chief of Staff to the command, said the officers were from the Bayelsa, Lagos, Ilorin, Minna, Calabar and Uyo which were under the command.
Bali added that the officers would be lectured on `Precise and Summary Writing' as well as `Filing and Document Security', which were critical to staff duty functions.
He urged the participants to make good use of what they had been taught for national development.
The programme is tagged: "3rd Quarter 2018 Workshop on Staff Duties."
Air Marshal Nelson Calmday, Director of Administration, NAF Headquarters, Abuja, said the training was a welcome development to improve productivity of officers.
Group Captain Chukwuma Ohanele, an Instructor, who took the officers on "Service Paper", said mastering the rules of writing for effective communication would go a long way in improving quality service delivery.
"I urge the participants not to relent on reading and research to improve their writing and speaking skills," he said.