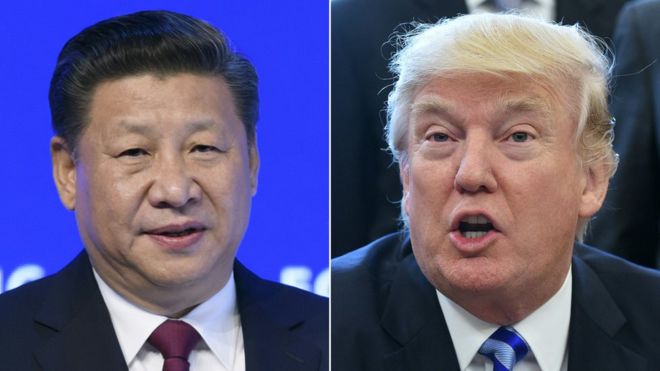 The United States and China on Monday imposed fresh tariffs on each other's goods as the world's biggest economies showed no signs of backing down from an increasingly bitter trade dispute that is expected to knock global economic growth.
"Soon after the fresh duties went into effect, China accused the U.S. of engaging in "trade bullyism" and said it was intimidating other countries to submit to its will through measures such as tariffs.
"But Beijing also said it was willing to restart trade negotiations with the United States if the talks are "based on mutual respect and equality," it said, citing a white paper on the dispute published by China's State Council.
U.S. tariffs on 200 billion dollars worth of Chinese goods and retaliatory tariffs by Beijing on 60 billion dollars worth of U.S. products took effect at midday Asian time.
The U.S. will levy tariffs of 10 per cent initially, rising to 25 per cent at the end of 2018.
Beijing has imposed rates of 5 to 10 per cent and warned it would respond to any rise in U.S. tariffs on Chinese products accordingly.
The two sides had already slapped tariffs on 50 billion dollars worth of each other's goods.
President Donald Trump is pressuring China to reduce its huge bilateral trade surplus and make sweeping changes to its policies on trade, technology transfers and high-tech industrial subsidies.
Beijing has denied accusations that U.S. firms are being forced to transfer technology and sees Washington's demands on rolling back its industrial policies as an attempt to contain China's economic rise.
The U.S. administration has brazenly preached unilateralism, protectionism and economic hegemony, making false accusations against many countries and regions, particularly China, intimidating other countries through economic measures such as imposing tariffs.