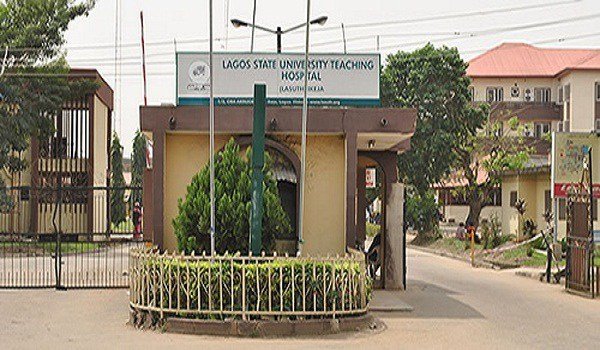 The Chief Medical Director (CMD) of Lagos State University Teaching Hospital (LASUTH), Prof. Adewale Oke, has decried the low number of trained rheumatologists to treat musculoskeletal diseases in Nigeria.
Oke made the assertion at the West African Rheumatology Conference organised by the Nigerian Society of Rheumatology (NSR) in LASUTH, Ikeja on Monday.
The three-day conference is themed: "Rheumatology in West Africa; the journey so far''.
"This is another challenge that I think we must improve on; that is, the significant low number of rheumatologist available.
"Close to 30 years after my studies, we probably have about 30 or 40 rheumatologists, I think that is a significantly low number of rheumatology for our growing 200 million populations.
"If we have only 40 rheumatologists trained, I think that is an abysmally low number, I want to implore all of us in this gathering, let us continue to fashion a way of increasing this number.
"I encourage us to continue to increase the awareness of rheumatology as a discipline such that we can also increase the number of rheumatologist that is available for our people,'' he said.
Oke, was represented by Dr Ibrahim Mustapha, Director of Clinical services and training.
Prof. Femi Adelowo, Consultant Rheumatologist in LASUTH said in his presentation that rheumatology in Africa had expanded.
"Rheumatology in West Africa has expanded, it scavenges every other specialty and there are more than 200 cases that come under rheumatology.
"So the theme for this particular conference is apt because it talks about HIV disease which affects us most in West Africa,'' Adelowo said.
He expressed the hope that the over 40 trained rheumatologists would expand the specialty and ensure they closed the gaps in the knowledge of rheumatology.
Dr Marie Doualla, Professor of Internal Medicine and Rheumatology, Faculty of Medicine and Biomedical Sciences, Cameroon, said there was the need to work on the poor availability of Rheumatologists in Africa.
"Shortage of rheumatologist is even more acute in Cameroon because for a population of 20 million of inhabitants, we have only 11 rheumatologists.
"In Nigeria, I heard that there are about 42 rheumatologists, for 200 million inhabitants, so the shortage is certain in the African settings and I think we have to do something about it.
"This will make the cure of musculoskeletal diseases more difficult and not readily accessible for patients,'' Doualla said.
A consultant Physician from the Ministry of Health, Lagos, Dr Rasheeda Oba, said the only way people can know about rheumatology as a specialty was through awareness programme.
"Rheumatology is a fairly new and developing specialty in Nigeria and in the West African sub region.
"Compared rheumatology to most other specialties in medicine, you find out rheumatology is just coming up; we still have very few specialists.
"But the thing about it is that we want the world to know more about it and that is the reason we have this conference,'' Oba said.
Participants at the event are trainees, residents, Dermatologists, Orthopedists, Paediatricians and General Practitioners.