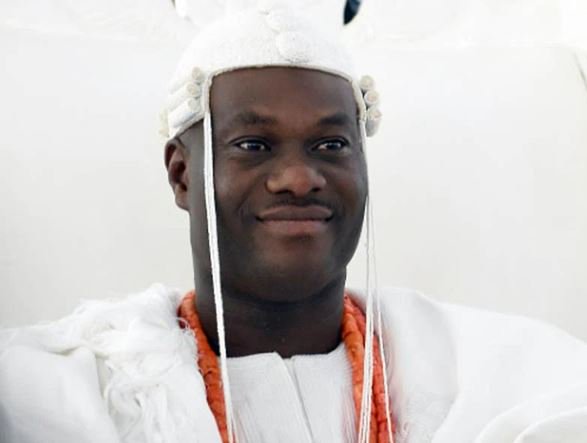 The Ooni of Ile Ife, Oba Adeyeye Ogunwusi, on Sunday began seven-day seclusion preparatory to the celebration of the 2018 "Olojo" festival.
"Olojo" festival is the celebration of first dusk and dawn and creation of the universe.
The Ooni is expected to appear to the public after the seven-day seclusion with the sacred "Aare" crown, worn once in a year by the king.
Before beginning the seclusion, Ooni had visited 'Ilemole' a shrine in Moore for prayers.
He thereafter moved to the seclusion where he would remain incommunicado for the seven days.
Earlier in his palace, the royal father told newsmen that the seven-day seclusion would be used to pray for the town, Osun state and the entire Nigeria.
Oba Ogunwusi congratulated the people of Osun for conducting themselves peacefully before, during and after the governorship elections in the state.
He lauded the electorates especially youths for not engaging in violence during the elections held on Saturday.
The monarch also congratulated the Independent National Electoral Commission (INEC) on the conduct of the peaceful polls.
"We have seen through this election that power belongs to the people and by the grace of God, very soon the peoples' choice will emerge as the state governor.
" The Osun governorship election was conducted peacefully without bloodshed, this is unprecedented," he said.
Ooni said the Osun election should be used as a template for the 2019 general elections.
He appealed to Osun citizens to also ensure a peaceful conduct of the rerun election as declared by INEC.