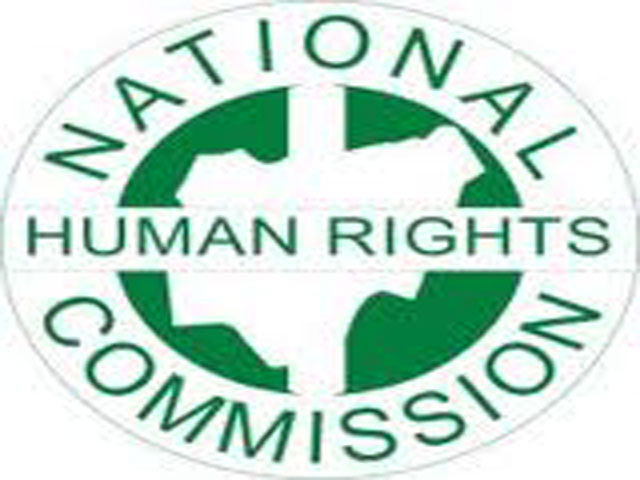 The National Human Rights Commission, (NHRC) has called on the government to continue the integration of braille on ballot papers in future elections, to encouraged the participation of visually impaired persons in the country.
The commission made the call in a preliminary report it released on the Osun governorship election of Sept. 22.
The report was signed by the Executive Secretary, Mr Tony Ojukwu on Tuesday in Abuja.
The commission said it observed that braille was available in a few polling units with a record of registered visually impaired persons.
"It is important to adopt this deliberate and institutional initiative to aid all persons living with disabilities to discharge their voting right during elections in consonance with intendment of UN Convention on Rights of Persons with Disabilities."
The commission also expressed concerns for persons with other disabilities noting that they were not adequately sensitised on provisions made to facilitate their access to exercise their right to vote.
"In Jagba Area, for instance, (Polling Unit Code 004 ) of Irepodun LGA, we saw a physically challenged person under a tree (not in the queue) and asked him why he was not making effort to vote.
"He responded that he was tired and could not stand. One of our monitors urged him to go to the front of the queue; and watched to see what would happen.
"When he got there, he was allowed to vote. So it seems that persons with disabilities are not aware of the provisions made to facilitate their access to exercise their right to vote.
"It, therefore, becomes important for civil society organisations, INEC and Political Parties to engage more with associations of people living with disabilities during voter education sessions to enable them to realize their franchise."
The commission further decried the low participation of women in the election saying it observed that it was disproportionate to men.
"In many of the polling units visited, the number of women who were seen on the queue was less than men.
"The fact that women may have to vote and go home or stay at home to attend to domestic issues may explain the disparity.
"How to encourage more women to participate in politics in order to exercise their rights to vote or be voted for, becomes an issue necessitating urgent attention."
While noting that there were pockets of incidents of vote buying in some locations, the commission said it observed that elections were generally peaceful.
Ojukwu said that the final report would be released after the supplementary elections on Sept. 27.