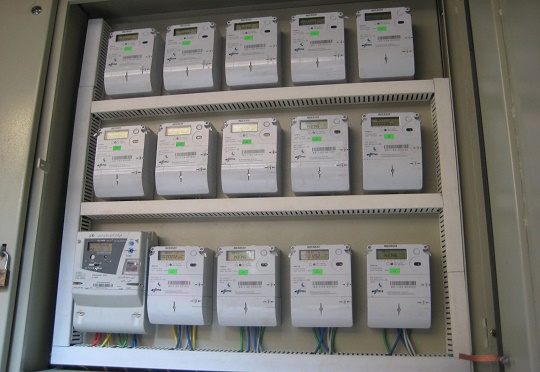 The management of Ikeja Electric says it has commenced distribution of over 850,000 prepaid meters to its consumers in its six business units in Lagos.
Mr Felix Ofulue, the Head, Corporate Communications Unit, in a statement said that this was to close the metering gap within its network in a renewed commitment to satisfy the yearnings of customers.
According to Ofulue, the company is abiding with the regulator's guideline which states that all customers have a right to properly installed and functional meter.
He said that the regulator also stated that un-metered customer should be issued with electricity bills strictly based on Nigerian Electricity Regulatory Commission's (NERC) estimated billing methodology.
Ofulue said that the roll out would cover residential customers across its six Business Units, in its first batch of renewed metering drive.
According to Ofulue, the company remains resolute in its commitment to provide meter to all its customers and narrow the metering gap as quickly as possible.
"Ikeja Electric wants to reassure customers and state clearly its plans to progressively reduce estimated billing thereby building customers trust in our services.
"At the moment, prepaid meters are being installed in different communities across the network.
"While in other localities, pre-installation activities are ongoing and between now and the end of the
year we will have concluded the first batch of the deployment.
We therefore urge our customers to be patient as our ultimate objective is to ensure that all our customers are eventually metered." Ofulue said.
Ofulue assured customers in Ikeja, Abule-Egba, Akowonjo, Oshodi, Ikorodu and Shomolu who had indicated their eagerness would be issued meters.
He said that with this move, the organisation was adding its quota in narrowing the metering gap.
"The recent report by the National Bureau of Statistics (NBS) showed an increase of 1.59 per cent in the number of prepaid meter to customers, which is an indication that the meter gap is gradually closing.
"The Federal Government has consistently enjoined the Distribution Companies (DISCOs)to provide meters to customers in a bid to narrow the gap and reduce complaints of high consumption charges and estimated billing.
"This is in line with the Electric Power Sector Reform (EPSR) Act, 2005 to ensure an efficiently managed electricity supply industry that meets the yearnings of Nigerians for stable, adequate and safe electricity supply," he said.