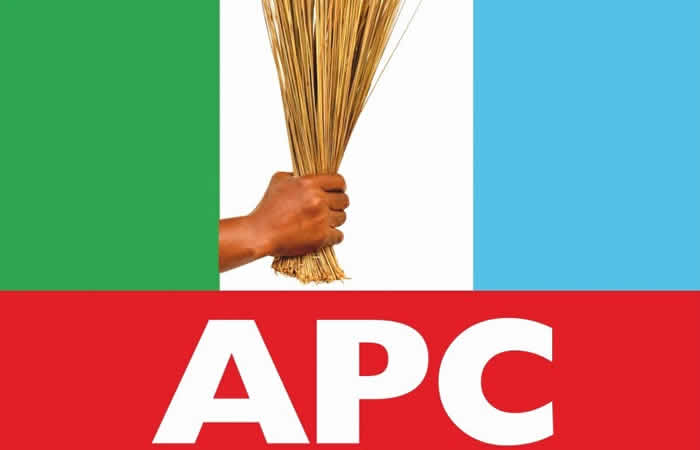 Adejoke Adeleye, Abeokuta
The National Working Committee (NEC) of the ruling All Progressives Congress APC, has declared that the mode of primaries in Ogun for election of its candidates for the 2019 elections would be direct primary and not indirect primaries.
The acting National Publicity Secretary of APC, Yekini Nabena made the declaration on a current affairs programme on radio station based in Abeokuta.
The position is however far different from the Ogun State executive stand, which had opted for indirect primaries for the upcoming September 29 event.
The party had explained that inability to have party identity cards and register necessitated the move for indirect primaries.
But, speaking through a telephone interview, Nabena maintained that the mode of primary for Ogun State APC was direct primary, saying that was the position of the National Working Committee.
"The State Chapters of the Party can make their request known but the NWC stands by its position and decision on direct primaries to choose candidates across board.
"The Ogun APC cannot set examination questions for itself and mark same. The position of the NWC is clear on the mode of primaries to be used in choosing candidates. Where Consensus fails, Direct primary is the only way forward," he said.
On the excuse adduced by the state chapter, the publicity scribe said the ID cards were now available and had been sent for collection by party members.
The option of either having a direct, indirect or consensus primaries has polarized the party with no less than six governorship aspirants and other aspirants for other positions pitching tent against the Senator Ibikunle-led party structure in the state.
The governorship aspirants include former deputy governor, Adegbenga Kaka; immediate past Commissioner for Commerce and Industry, Bimbo Ashiru, Jimi Lawal, Dapo Abiodun, Abayomi Hunye.
A member representing Ipokia Federal Constituency, Adekunle Akinlade had already been picked by the Amosun-led group as the party's consensus candidate for the governorship election.
Also, the party had selected its senatorial, House of Reps and State House of Assembly candidates and had been bent on having indirect primaries, before the NWC directive to have a direct primary.
On the Osun governorship election, Nabena admitted that the party "can't afford to go into any election divided or with internal wranglings. We have learnt our lessons in the Osun state Governorship election and we must not be complacent at all.
"Adeoti and all those who defected before the elections affected the chances of the APC and Oyetola as candidate, but we are re-strategising to ensure we close ranks and reconcile every aggrieved member of the APC to ensure victory for the party," he said.