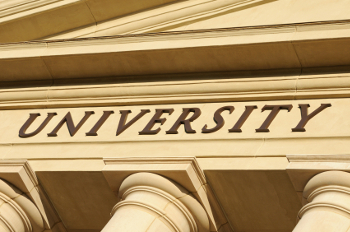 Dr Omojola Awosusi, a former Registrar of Ekiti State University, Ado-Ekiti, says underfunding remains the major problem of public universities in Nigeria.
Awosusi said this while delivering a public lecture at the Redeemer's University, Ede, Osun, with the theme " The university Culture and Organisational Citizen Behaviour of Administrators In the Nigerian University.''
The lecture was organised as part of activities to mark the end of the tenure of the institution's Vice-Chancellor, Prof. Debo Adeyewa.
Awosusi said the problem of underfunding had affected all public universities, noting that several of them were beginning to have difficulties with regular payment of salaries.
"Most affected are state universities and the worst hit in the South West region is the Ladoke Akintola University of Technology, LAUTECH.
"A few universities are currently owing salary arrears coupled with the challenge of having to provide massive infrastructure for teaching and learning which requires a lot of funds.
"In such a situation, one can deduce that management of general welfare of staff will be problematic,'' he said.
Awosusi also identified 'evil' influence of political leaders as another problem facing public universities.
"People in government have virtually bastardised the process of admission for students, recruitment of staff and award of contracts by way of inundating the vice chancellor with an avalanche of unbelievable notes conveying unbelievable requests that the impossible should be done,'' he said.
Awosusi also said that politicisation of university employment selection process and recruitment through temporary appointments without going through proper interview had flooded many universities with low-quality employees.