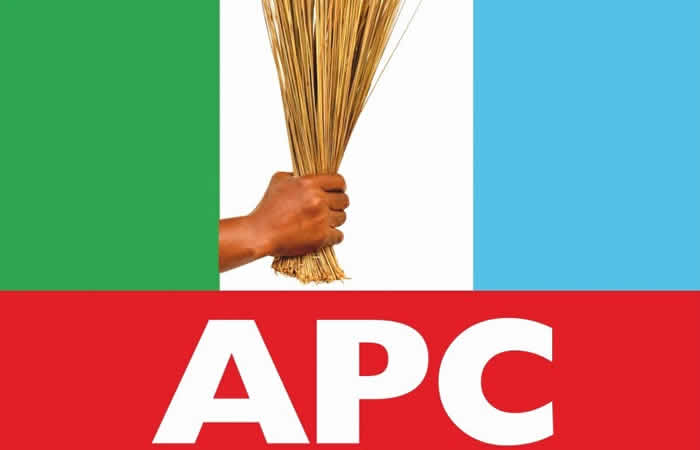 In the run up to the 2019 general elections, the All Progressives Congress (APC) candidates for the 26 Seats of the Ekiti State House of Assembly emerged on Tuesday through consensus.
The list included four women and 22 men.
The candidates are to be formally affirmed by party delegates at the House of Assembly primary scheduled for Oct. 2.
The APC constitution allows for emergence of consensus candidates.
A dependable source within the party revealed that loyalty, commitment to party principles and pedigree of the candidates played major roles in their adoption.
The candidates include former Majority Leader, Mr Funminiyi Afuye (Ikere 1) and current Minority Leader, Mr Gboyega Aribisogan (Ikole 1) who has been given the ticket to seek a re-election.
Aribisogan, recently defected from the Peoples Democratic Party (PDP) to the APC after falling out with Gov. Ayodele Fayose.
The four women include former Special Adviser to Fayemi on Revenue Matters, Mrs Bunmi Adelugba (Emure) and former Special Assistant to Wife of Governor, Mrs Yemisi Ayokunle (Ekiti Southwest 1).
Others are former Special Assistant to Fayemi's late Deputy Governor, Mrs Kemi Balogun (Ado 2) and former Personal Assistant to Deputy Governor, Princess Teju Okuyiga (Gbonyin).
However, the male candidates also included former Senior Special Assistant to the Governor on Research and Documentation, Mr Hakeem Jamiu (Irepodun/Ifelodun 2); and former Permanent Secretary, Government House and Protocol, Mr Akin Oso (Ido/Osi 2).
The list also have former Chairman, Ekiti East Local Government, Mr Lateef Akanle (Ekiti East 2) and former Caretaker Chairman, Ekiti West Local Government, Mr Tajudeen Akingbolu (Ekiti West 1).
Also on the list are Mr Oluwatoyin Lucas (Ado 1), Mr Babatunde Lawrence (Ikere 2), Mr Reuben Awoyemi (Oye 1), Mr Yemi Osuntuyi (Oye 2), Mr Adeoye Aribasoye (Ikole 2), Mr Abiodun Fawekun (Ido/Osi 1) and Mr Adejuwa Adegbuyi (Ekiti East 2).
Others are Mr Johnson Adeoye (Ekiti West 2), Mr Olatunji (Ekiti Southwest 2), Mr Adeyemi Ajibade (Moba 1), Mr Michael Arubu (Moba 2), Mr Dele Ajayi (Ise/Orun), Mr Tope Ogunleye (Ilejemeje), Mr Ademola Ojo (Ijero) and Mr Femi Akindele (Irepodun/Ifelodun 2).
However, the newly elected State Publicity Secretary of the APC, Mr Ade Ajayi, did not deny or confirm the list.
He said the party was making arrangements toward ensuring a peaceful primary, but he would not be able to elaborate on the development now.
Load more