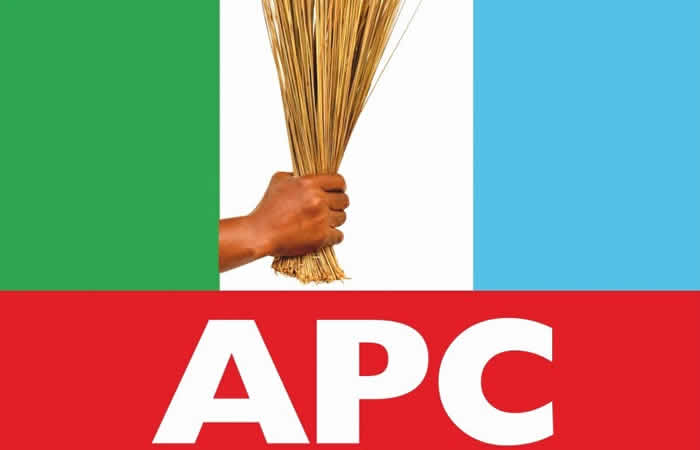 The All Progressives Congress (APC) has urged Osun electorate to remain alert and to resist any plot to subvert their will and manipulate the state's governorship re-run election fixed for Thursday, Sept. 27.
Mr Yekini Nabena, the APC National Publicity Secretary made the call in a statement on Tuesday in Abuja.
He said the APC had received fresh reports from its field agents on the ongoing cloning of Permanent Voters Cards (PVCs) by the Peoples Democratic Party (PDP) agents ahead of the re-run election.
`We view this development as bizarre and a sign of the desperation of the PDP to take over Osun State by all illegal means.
"While we call on the Independent National Electoral Commission (INEC) to urgently investigate the development and promptly arrest persons behind the cloning, we strongly advise it to ensure that its voter's register is not tampered with.
'Commendably, the police already have in its custody a PDP stalwart, who led other PDP leaders to buy-up voters cards ahead of Thursday's governorship re-run.
"There, however, remains much to be done to ensure the credibility of the forthcoming governorship re-run election.
"The Osun electorate must remain alert and resist any plot to subvert the people's will and manipulate the re-run election," he said.
The APC spokesman also called on INEC and security agencies to speak publicly on measures being taken to stop the ongoing vote buying by PDP agents, which had become widespread in Osun.
He, however, called for calm in the face of the already tense situation, which according to him, is caused the PDP's public rigging plot.
The News Agency of Nigeria(NAN) reports that the APC had earlier called on INEC and security agencies to wake up to their responsibilities by stopping vote-buying ahead of the Osun governorship re-run election.
According to INEC, the last Saturday's Osun governorship election was declared inconclusive and a re-run ordered because the number of cancelled votes was higher than the margin between the two top candidates.
The PDP candidate Ademola Adeleke led the race with 254,698 votes, 353 votes more than his closest rival, Gboyega Oyetola of the APC.
The margin was, however, less than the 3,498 votes in the polling units where voting were cancelled.
Consequently, INEC returning officer for the election, Prof. Joseph Afuape declared the poll inconclusive and ordered for a re-run.
"Unfortunately, as the returning officer, it is not possible to declare any party as the clear winner of this election at the first ballot," Afuape, had said.