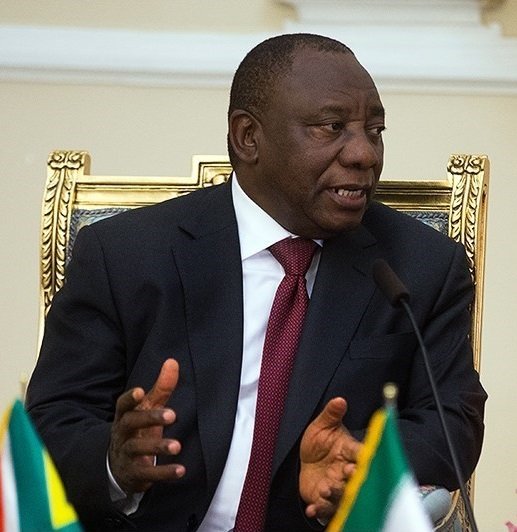 South African Home Affairs Minister Malusi Gigaba on Tuesday announced measures to ease movement of people into the country to stimulate economic growth.
Gigaba made the announcement on Tuesday in Pretoria at a news briefing.
This follows the announcement by President Cyril Ramaphosa, earlier that South Africa would change the visa regime to make it easier for tourists to visit the country to reignite economic growth.
"We are simplifying visa requirements for countries such as China and India.
"This will make provision for taking biometrics on arrival in South Africa, allowing visa applications via courier services.
"This should be in place by October 2018,'' said Gigaba.
Gigaba pointed out that tourists create and sustain jobs in the country, and migrants bring critical skills like investors, doctors and researchers.
He said, "Easing movement in this manner will help in attracting larger numbers of tourists, business people and families.
"In order to further ease movement of travelers, for purposes of tourism, business meetings and academic exchange, we have implemented long term multiple entry visas for frequent travelers''.
A three-year multiple entry visas for frequent trusted travelers to South Africa are being granted.
There is also a 10-year long term multiple entry visa for business people and academics from Africa.
South Africa is also in the process of easing travel restrictions for people from Nigeria, Kenya and Uganda among others.
The country is also trying to guard against the risk of few travelers who come to the country to commit organised crimes and terrorism, said Gigaba.
He said, "It is a challenge inherent in immigration management to detect, prevent and act against these risks without unduly inconveniencing law-abiding travelers''.
The home affairs minister said foreign students who graduate in the country with critical skills categories are offered an opportunity to apply for permanent residence or critical skills visa. The skill list will be implemented in April 2019.
South Africa is also putting measures in place to ease travel for visitors from BRICS countries.
Gigaba said, "Business people from BRICS countries who require visas (China and India) are issued a 10-year multiple entry visa, within five days of application.
"They do not need to apply in person and can use courier services. This arrangement is meant to attract business people and prospective investors''.
South Africa receives more than 10 million visitors annually.