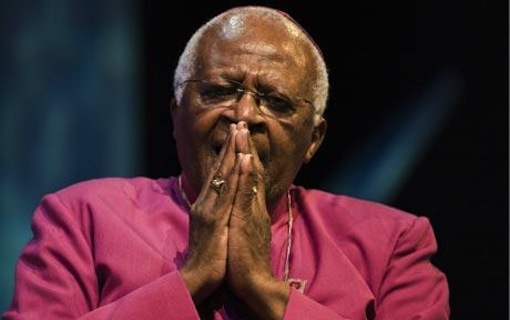 Retired South African archbishop and anti-apartheid campaigner Desmond Tutu has been admitted to a Cape Town hospital for a series of tests, his office said on Thursday.
"The Archbishop was in good spirits after settling into his ward. He hopes to be back home in a few days," a statement from Tutu's office read.
Tutu, who turns 87 next month, has had prostate cancer for roughly two decades and has largely withdrawn from public life.
He won the Nobel Peace Prize in 1984 for his non-violent opposition to the apartheid regime in South Africa.

Load more