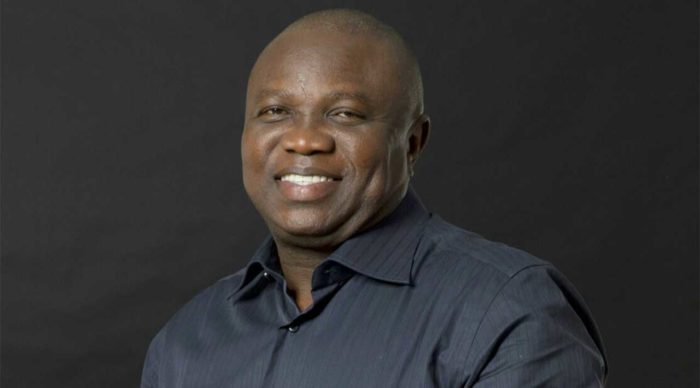 Lagos State Governor Mr. Akinwunmii Ambode was on Monday evening endorsed by all the Community Development Associations (CDAs) and Community Development Committees (CDCs) in the state ahead of the All Progressives Congress (APCs) holding today in the state, urging Lagosians to base their choice on core attributes of competence, integrity and courage which the governor has.
Speaking on behalf of the CDAs in the state, the Peace Estate Chairman, Mr. Adebayo Oseni said Lagos State Governor, AkinwunmiAmbode Ambode will win the APC Primary and be re-elected in 2019.
Oseni said, "We have all endorsed him , Ambode's victory in APC Primary and 2019 governorship election is not in doubt, the governor would solidly win a second term in 2019 because of his performance. The Itesiwaju Ipinleneko Vanguard led by Mr. Seyi Bamigbade have been working with us to mobilize five million votes for him.
"Governor Ambode has done very well in wealth creation, infrastructure and human capital development. He has a clear path to winning reelection and doing more for the people of Lagos."
Oseni praised the governor for transforming the state and touching many lives positively.
While urging APC members not to be intimated in the primary election, Oseni said "Ambode's reelection prospects are not threatened by the emergence of the other All Progressives Congress aspirants. He will easily win the APC primary and 2019 governorship election because of his exceptional performance and the infighting in PDP ".
Also speaking on their endorsement , the CDC chairman, Tajudeen Quadri urged APC faithful in Lagos to vote their conscience, saying a state like Lagos needed credible person that could articulate the common dreams of residents and lift them out of poverty.
He said the governor recently doled out N500 million grant to 275 communities in the state to facilitate grassroots development in initiating and implementation of community based projects, saying the feat was unprecedented in Nigeria.