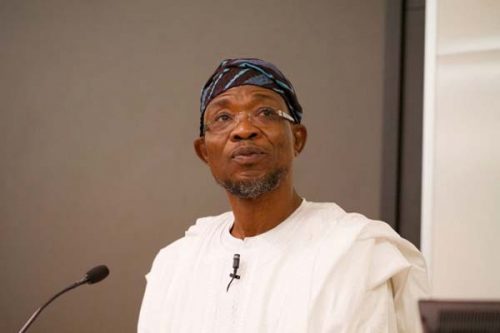 Osun Government on Friday inaugurated 193 boreholes and 100 sanitation facilities in three Local Government Areas in the state.
The projects, which were constructed by the EU-UNICEF in collaboration with Osun Government, were inaugurated in 146 communities of Odo-Otin, Ifedayo and Ayedaade Local Government Areas of the state.
Speaking during the inauguration, Mr Olaposi Adiatu, General Manager of Osun Rural Water and Environmental Sanitation Agency (RUWESA), said the prompt payment of N226 million counterpart funds by the state government necessitated the quick completion of the projects.
Adiatu said that 11 solar motorised boreholes,123 handpumps, 30 of 3-compartment gender friendly toilet facilities and 57 of 2-compartment gender friendly toilets were erected in 51 schools and 36 health centres across the communities.
He urged members of the communities not to abuse the usage of the facilities and also adhere strictly to instructions.
Adiatu thanked EU-UNICEF and Gov. Rauf Aregbesola for making the project a reality.
The UNICEF representative, Mrs Rebecca Akinduro, urged the beneficiary communities to ensure maintenance, cleanliness and proper hygiene, especially when making use of the boreholes and water facilities.
She said UNICEF would continue to support the state government in executing projects that would be of great benefit to the people.
Akinduro thanked Aregbesola for his cooperation and support towards ensuring that the projects were completed and inaugurated across the communities.
A traditional ruler in Ora community, Oba Idowu Olojoekundun, commended the effort of the state government and the EU-UNICEF in providing potable water supply for the people at the grassroots.