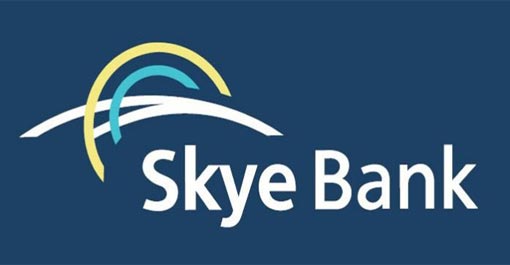 The Federal Government has promised to persecute all those found to be responsible for the failure of the now-defunct Skye Bank.
The Minister of Finance, Mrs Zainab Ahmed, made this known on Friday while on a visit to the Nigerian Deposit Insurance Corporation (NDIC), in Abuja.
The Central Bank of Nigeria (CBN) had on Sept. 22, revoked the operating licence of Skye Bank Plc.
A bridge bank known as Polaris Bank was created to assume the assets and liabilities of the defunct bank.
The decision to revoke the bank's licence was taken following the inability of its owners to increase the capital of the distressed bank which had earlier received a N350 billion intervention in July 2016.
The Minister, however, directed the Managing Director of NDIC, Mr Umaru Ibrahim, to ensure that a thorough investigation was done into the failure of Skye Bank.
She said that at the end of the investigations all those found culpable in the failure of the bank would be prosecuted.
"We have to show some examples. We cannot just be bailing out banks and leaving perpetrators of the failure of these banks to go scot-free.
"Even though you, NDIC, intervene by protecting depositors, but your intervention is limited.
"You're not able to pay back all that the depositors have. We must show some examples and this is a good one for us to start with," the Minister said.
Ahmed stressed the need for the NDIC to continuously monitor the banks to ensure that problems were detected early and solved before they became crises.
"The role that you have in monitoring banks should be continuous, because if you capture these issues early, there is a better chance of us protecting these banks, protecting shareholders and depositors," she said.
The Minister commended the NDIC for adherence to the requirements of the Fiscal Responsibility Act by constantly paying its operational surpluses to the Federal Government.
"I can confirm to you that just within this week, the sum of N15 billion was received by the Federal Government and this brings to about N107 billion what NDIC has paid this year," she said.
The Minister said the job of the NDIC in ensuring capital adequacy within the banking system, ensuring profitability and access to finances were very important for the success of the administration and the economy.
She called on the corporation to work with the CBN to reduce the number of unbanked citizens.
Earlier in his remarks, the NDIC Boss briefed the Minister on the achievements and challenges of the Agency.

Load more