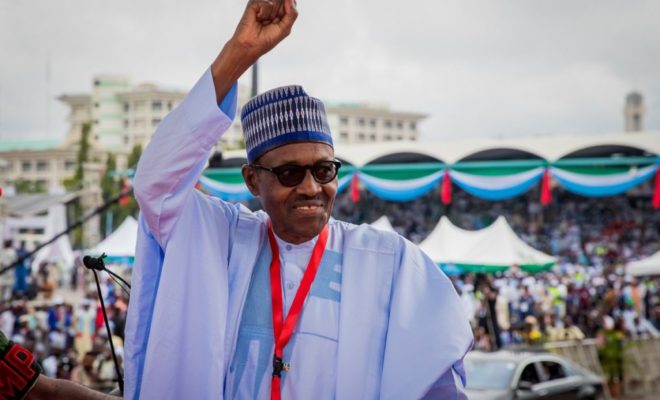 Mr Adebayo Shittu, Minister of Communications, has described the just-concluded All Progressives Congress (APC) National Presidential Convention as a celebration of success of President Muhammadu Buhari in the 2019 presidential election.
14,842, 072 members of the APC had, at the convention in Abuja, affirmed President Buhari as the standard-bearer of the party for the 2019 presidential poll.
Shittu, a legal practitioner, said the occasion was a representation of festival of triumph.
"I see this really more as a festival of success and triumph for the presidential candidate of our party, Muhammadu Buhari.
"Undoubtedly, he has distinguished himself as one Nigerian leader who is passionate about development of the grassroots and about incorruptibility.
The minister said Buhari "has remained the glue that brings together the party itself in spite all the disparaged tendencies within the party".
"I am happy and I congratulate myself that I belong to this one party which has the quality of leadership of Mr President."
"As an insider, I can say that I have seen it all and I can conscientiously say that on the three points of this government's campaign; on issue of fighting corruption, fighting insurgency and repairing the economy.
"Mr President has scored more than 70 per cent without doubt because on each of these agenda, we can see visible results across board.
"On the issue of corruption, through the introduction of Single Treasury Account (TSA), a lot of government money is being protected.
"This government also introduced the whistle blowing policy through which so much money has been recovered, among others," he added.
He said the diversification of the economy, the NPower Programme to mention but a few, had helped to create more than 8 million jobs in the country.
Load more