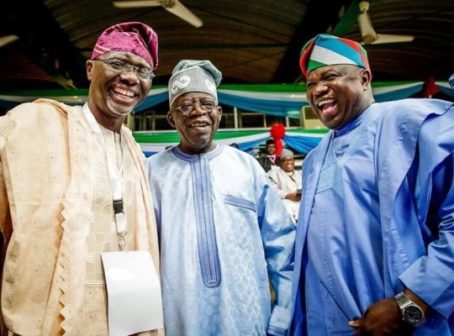 Governor Akinwumi Ambode of Lagos has demonstrated that he would not succumb to distraction of mischief makers.
Detractors have been trying to cause bad blood, using Ambode's defeat for the 2019 governorship candidacy as bait.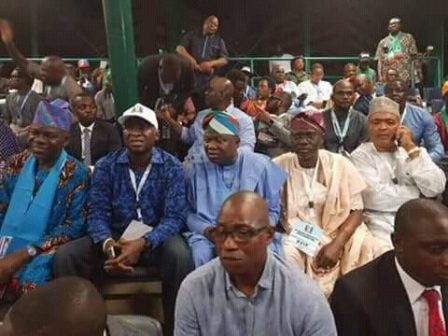 Ambode lost his bid for second tenure to Mr. Babajide Sanwo-Olu in a direct primary conducted by their party, All Progressives Congress (APC) last week.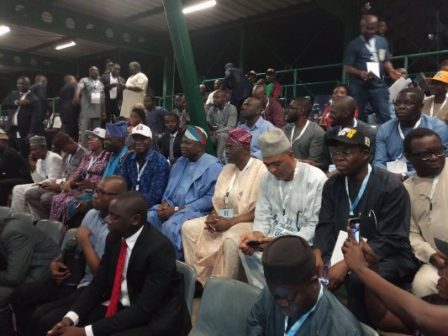 In what apparently surprised opposition and mischief makers, Ambode accepted the result of the exercise and pledged to work with the winner and the party.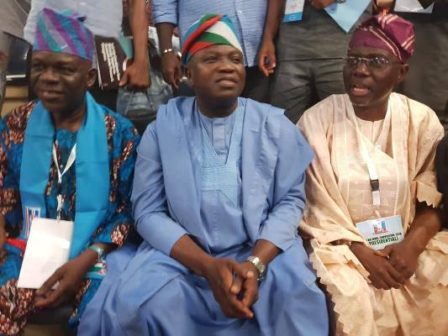 He has courageously demonstrated his resolve with his full participation, on Saturday, in the party National Convention for the affirmation of the President Muhammadu Buhari as the presidential candidate for 2019 election.
Ambode came with the Lagos delegates and with "his brother, Sanwo-Olu'' during the convention.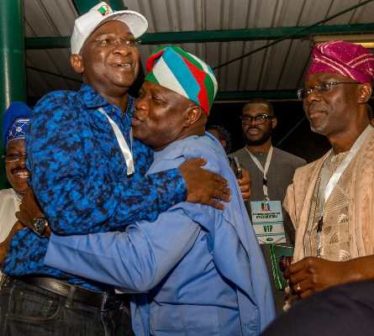 His defeat in the primary seems not to have dampened his political enthusiasm as he cheerfully participated actively in the convention aligning with all his party members from the Lagos.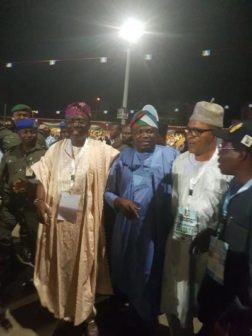 He was with Sanwo-Olu and former governor Raji Fasola and other Lagos state party bigwigs to demonstrate his loyalty to the party.
In a tweet on the situation, Babajide Olusola Sanwo-Olu, captioned a photograph, "Myself and My brother, Executive Governor of Lagos State, @AkinwunmiAmbode at #APCNationalConvention tonight. #SanwooluForGovernor.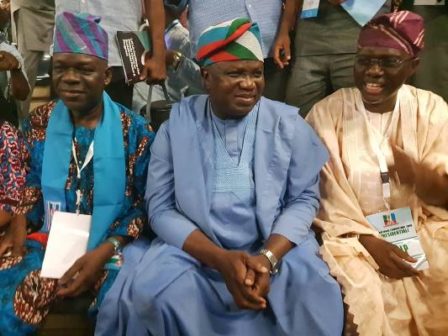 The Godfather‏ @Ayourb 11also tweeted: "Just in: Governor @AkinwunmiAmbode and Hon @jideS walked hand in hand into the #APCNationalConvention arena at the Eagle square."
Dele Momodu Ovation @DeleMomodu, also said in his tweet: "Governor AKINWUNMI AMBODE and Mr BABAJIDE SANWO-OLU walked into the APC Convention together…''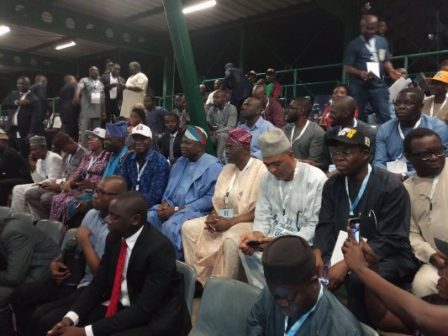 Load more