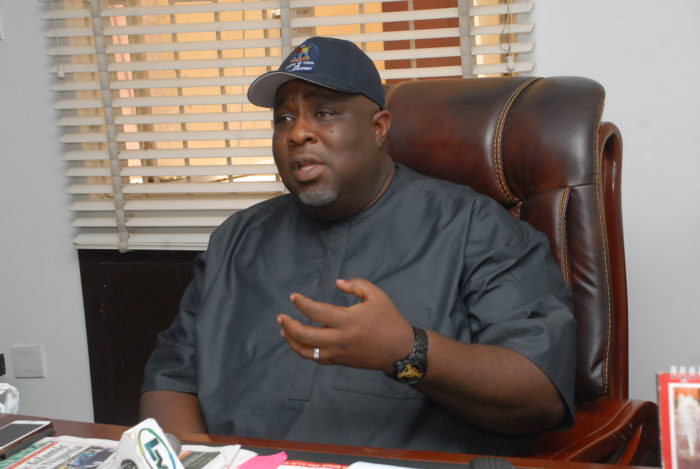 The Lagos State Government has kicked start a sensitization/awareness programme against the rising menace of juvenile delinquency among school children in the state.
According to the Commissioner for Youth and Social Development, Mr. Agboola Dabiri, the menace of juvenile delinquency among school children and its consequence on the academic performance had become worrisome and that the government would not fold its arms and watch the younger generation lives got destroyed.
Agboola, who made this known during the flag-off ceremony of the sensitization/awareness programme ať Onikan Youth Centre, Lagos, emphasised that the problem of juvenile delinquency among students in school had aroused immediate concern in the society, saying the awareness programme would be taken across the six Educational Districts in the state to get across to all students.
Represented by the Director of Social Welfare in the Ministry, Mr. Olabode Ajao, the commissioner said the Daily reduction of enrolled students due to the consequence of the juvenile delinquency in school had also led to poor academic performance and the increase in school drop outs.
In his words , "the consequence of this incident has led some of the school children into different societal vices such stealing, fighting, among others. It has also led to the increase in the breeding of children in conflict with law."
Agboola called on relevant stakeholders in the educational sector, such as parents and guardian to support the cause of the state government in bringing this menace to the lowest minimum.
Earlier, the Permanent Secretary in the Ministry, Mr. Hakeem Muri-Okunola,said the sensitization/awareness programme on juvenile delinquency in school would also be taken to private schools in the state, noting that it would not be limited to the government-owned schools.
He added that the programme would help school children in state have the fore knowledge that would enhance their academic performance and moral behaviour.
Load more