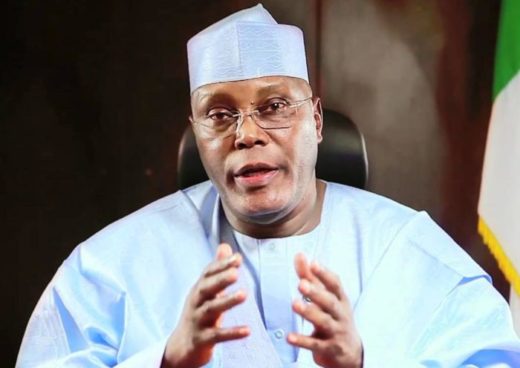 Some youth leaders from the South- South geo-political zone, under the auspices of Niger Delta Coalition for Peace and Progress (NDCPP), has congratulated Alhaji Atiku Abubakar over his victory at the Peoples Democratic Party (PDP) Presidential primaries.
The group, in a statement on Sunday signed by Charles Kalada Dan-Jumbo, however, urged the presidential hopeful to consider apologising to the geo-political zone over events leading to 2015 polls.
According to the group, the successful hosting of the presidential primary in Port Harcourt is an indication that the region is peaceful under the leadership of a PDP state government.
They also commended Gov. Nyisom Nwike of Rivers, Gov. Ifeanyi Okowa of Delta, who chaired the Convention Planning Committee, as well as Prince Uche Secondus, PDP National Chairman, for successfully hosting the convention.
"Atiku, however, owes the zone and former President Goodluck Jonathan an apology for leaving the PDP in the build up to the 2015 elections, which denied the region a second term at the Presidency.
"Such apology is necessary, even though the zone has forgiven Atiku," the statement read in part.
The group also noted that the exodus of Atiku and other PDP leaders to the All Progressives Congress (APC) was partly responsible for the loss of the 2015 presidential election.
"Suffice it to say that the geo-political zone has always played a pivotal role in the shaping of the character and content of the nation.
"The just-concluded primaries, adjudged the best so far, was midwifed by Niger Delta people and hosted in the zone.
"This can be displayed in the key roles great sons and daughters of the region have played in the history of the country.
"Painfully, we all pretend like yesterday never existed, especially those of us who were key actors in disposing of the previous government.
"Today, we must learn to apologise for our wrong deeds to rebuild trust, else everything we present now is on a fallacious foundation.
"Apart from Atiku, we also call on others, including the Senate President Bukola Saraki as well as Aminu Waziri Tambuwal, Rabiu Kwankwaso, among others, to tender an apology to the region and former President Jonathan, for denying the region of a well deserved second tenure.
"Their action was due to impatience and misconstrued perceptions, especially since that same government took us from a weak economy to the number one economy in Africa."
The group stated that the efforts and support toward the emergence of Atiku by leaders of the South-South zone was an indication that they had put the events preceding the 2015 elections behind them.