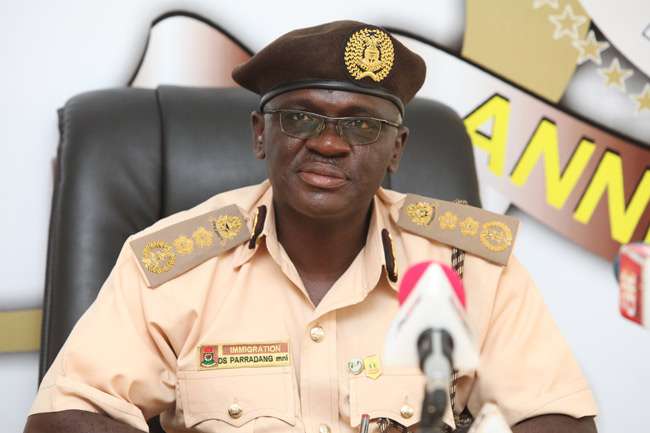 As politicians intensify the hunt for votes ahead of the 2019 elections, Mr David Paradang, PDP candidate for Plateau Central Senatorial seat, says the party is on a rescue mission in the north-central state.
Paradang, former Comptroller-General of the Nigeria Immigration Service (NIS), told the News Agency of Nigeria (NAN) on Monday in Pankshin that the party opted for "tested hands" to rescue the state from security and economic challenges confronting it.
"I have served as a boss of the NIS; our governorship candidate, Gen. Jerry Useni (rtd) has served as military governor, FCT minister and now senator.
"As a military man, he knows a lot about security and we believe this will help Plateau's quest for stability," he said.
Paradang, who regretted the rising spate of killings in Plateau, promised to support Useni to restore peace to Plateau if both got elected in 2019.
He also expressed deep concern over the poverty in most Plateau homes, and promised to initiate policies and projects that would help the residents to improve their living standards.
The PDP candidate said that Plateau was on the brink of total collapse, and called for unity among its people to rescue it from `this very precarious situation".
"As Plateau people, we should be one united family fighting enemies seeking to destroy us, but we are sharply divided along the lines of tribe, religion and ethnicity. We cannot continue like this," he said.
He regretted that Plateau residents were lacking basic social needs such as healthcare delivery, education and jobs, and described the situation as"unacceptable''.
Paradang thanked the PDP delegates for entrusting the ticket to him, and promised to serve the constituency "with the whole of my heart and energy", if elected as senator.
The candidate decried the lack of federal presence in the five local governments – Pankshin, Kanke, Kanam, Mangu, Bokkos – that constitute the constituency, and promised to change that tide when elected.