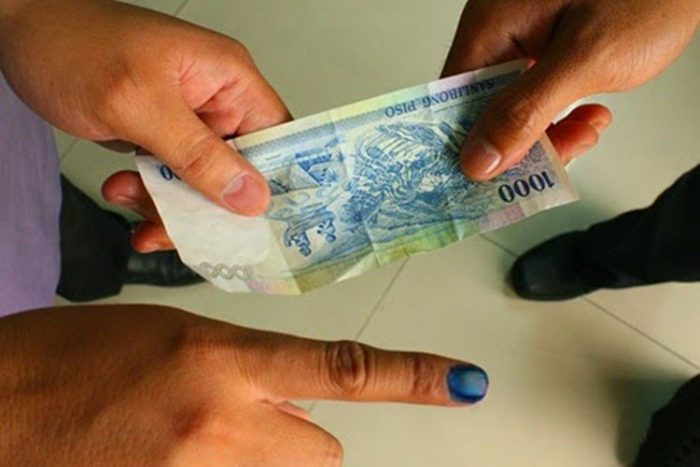 Prof. Godswill Obioma, the Resident Electoral Commissioner in Ebonyi, has described vote-buying as "a virus " capable of destroying Nigerian's democracy if not `killed.'
He spoke on Tuesday in Abakaliki at a meeting between the commission and leaders of registered political parties.
He warned stakeholders against vote-buying, vote-selling and all forms of violations of the electoral laws and the electoral guidelines, before, during and after the elections.
"Vote-buying is a virus, it is the engine that bedevils development, we should collectively destroy the virus before it kills our democracy.
"We assure the people of Ebonyi that under our watch, the commission will conduct free, fair, credible and violence-free elections, and that all votes must count," he said.
According to him, estimated 1,475,387 people are expected to vote in the 2019 general elections in Ebonyi.
Obioman, however, said that the final figures would be confirmed after the consolidation of the figures and the process of Automated Fingerprint Identification System (AFIS) has been concluded.
He explained that the number of registered voters in Ebonyi before the 2017 voter registration stood at 1,117,770, but added that the number increased to 1,475,387 following the additional registration of 357,617 voters during the 2017 /2018 registration.
He noted that the consultative meeting was the first since the suspension of the Continuous Voter Registration (CVR).
Obioma said that the meeting provided platform to brief the party leaders on preparations to conduct peaceful, free, fair, transparent and credible elections, and also brainstorm on ways to make the elections successful in the state.
"This meeting is convened to keep the political stakeholders abreast of our preparations for the 2019 elections in Ebonyi and to seek their support.
"This is a way of cascading the commission's policies and programmes to the stakeholders at grassroots and the general public and thus carry all stakeholders, especially political parties along," Obioma said.
He decried the low rate of PVCs collection in the state, and appealed to party leaders to intensify sensitisation and enlightenment campaigns to mobilise registered voters who have yet to collect, to go and get their PVCs.
"At the end of 2017; 19,079 PVCs out of 77,397 released by the INEC headquarters were collected by their owners leaving a total of 58,318 unclaimed cards.
"In first quarter of 2018; 58,247 PVCs were released for the state; and we are yet to determine the total number collected because collection is still ongoing," he said.
The resident commissioner added that only 5,075 PVCs were claimed out of 47,117 PVCs from the 2014 and 2015 registrations.
He said that if all PVCs for the 2017 and 2018 CVR exercise were collected by their legitimate owners, that the state would witness a larger turnout of voters compared to 2015 general elections.