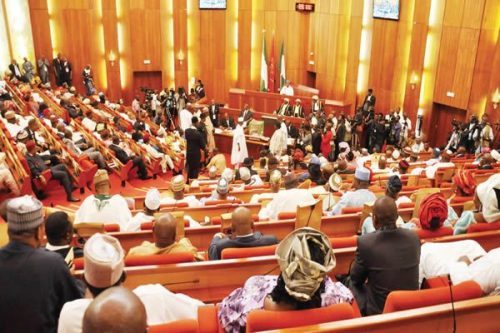 The Senate has referred executive communication on President Muhammadu Buhari's request for approval of Independent National Electoral Communication (INEC) 2019 election budget to Committee on Appropriation.
The committee was asked to report back to plenary on Thursday.
The President of the Senate, Dr Bukola Saraki at plenary on Wednesday also referred the request for approval of 2.8 billion dollar loan from International Capital Market and a loan of 82.5 million dollars to Committee on Local and Foreign Debts.
The committee was asked to report back to senate in Tuesday.
Furthermore, the executive communication on Niger Delta Development Commission (NDDC) 2018 Statutory Budget Proposal was also referred to the Committee on NDDC for further legislative action.
However, the time frame for submission of this was not given.