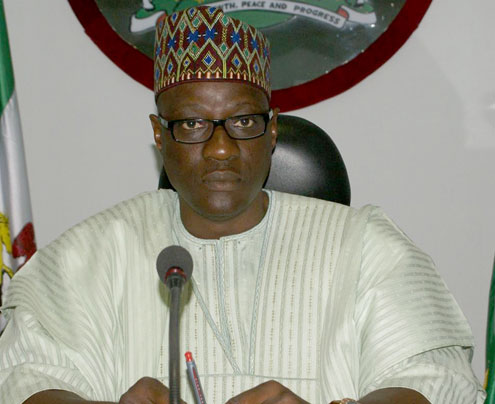 Federal Government says it has disbursed about N2 billion to more than 14, 000 poor people in Kwara since 2016 under its National Cash Transfer (CCT) programme.
Hajia Aminah Yahaya, the Unit Head of the programme in Kwara, Said this on Wednesday in Ilorin at a stakeholders' meeting on Co-Responsibility Selection.
Yahaya explained that the scheme, which started in Kwara two years ago, had beneficiaries across the 16 local government councils of the state.
According to her, the beneficiaries from Offa were able to save N15 million out of what people would describe as meagre, which had been disbursed for the businesses.
She said that Kwara was among the first eight pilot states of the cash transfer programme.
On the Co-Responsibility Programme, she explained it was a top up programme to the existing cash transfer to be assisted by the World Bank.
She said that beneficiaries of the top up cash transfer would receive N5, 000 monthly, but linked it to the participation in activities focused on human capital development.
In her presentation, Mrs Temitope Sinkaiye, the National Coordinator of the National Conditional Cash Transfer, said that programme was to address challenges and deficiencies of the conditional cash transfer.
"Conditional Cash Transfer supports the poor and vulnerable to improve consumption and develop savings skills.
"The overall objectives is aimed at reducing poverty, preventing the vulnerable households from falling further down the poverty line and building their resilience to withstand shocks.
"Top-up Cash transfer incorporates benefits linked to the participation of selected households in activities focused on human capital development and sustainable environment through adherence to specified conditionality known as co-responsibility", she said.
She said that Kwara was expected to pick one of the co-responsibility areas which were Health, Education, Nutrition and Environment.
According to her, beneficiaries of the top-up will be required to fulfill certain co-responsibility as part of efforts to address the identified challenges.
"The co-responsibility shall be state specific, tailored to the deficiencies and capacities in each state.
"Each state shall depend on their conditions and priorities, choose their co-responsibility area," she explained.
She added that the programme would ensure increase in children school enrolment and attendance, improve child nutrition, address environmental hazards to improve productive assets and improve utilization of health facilities for ante and post-natal care with child immunization.
She said that the beneficiaries would be trained to build their capacities for enhanced quality of life and also ensure that they made use of services and facilities available to bring about change in behaviour in the area of concern.