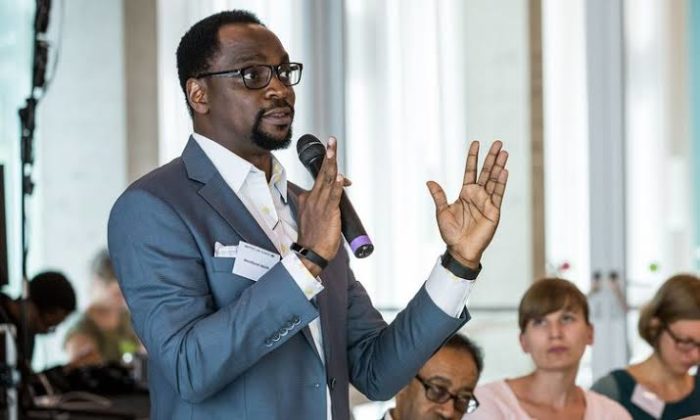 Afolabi Imoukhuede, is the Senior Special Assistant to Vice President on Job Creation and Youth Employment. He spoke with Fatima Binta Muktar on some of the efforts made by the current leadership of the country to address MSME issues among other crucial economic issues.
Do you think the government has really encouraged the Small Medium Enterprise, MSMEs by empowering them, especially those that have the skills to create their own jobs?
I can speak of what we in the federal government, and within the job creation unit, and office of the vice-president are doing. Everything that we have done has been with active participation of the states, and so, you will note that we have been launching the MSME clinic and the results have been encouraging.
All the state governors under the banner of the National Economic Council, were invited to understand our vision of enabling businesses and our vision of unlocking constraints of micro small businesses in Nigeria, which is a direct agenda of the economic management team chaired by His excellency the vice-president Professor Yemi Osinbajo and the direct reflection of ERGP (Economic Recovery Growth Plan). The vision simply is that we were going to focus on unlocking business constraints of MSMEs and focus on ease of doing business. We laid out direct policies on very clear policy direction.
At that point we then engaged the governors on the MSME Clinic platform and from that engagement, an action plan was raised and we started having consultation with direct state partner, be it the relevant ministry of commerce and industry, and every ministry that is saddled with commerce in every state. The formal launch by the Vice President goes to show in each of the state of the federation that a lot has been done. We've counted about nineteen (19) states at this point. It's a clear engagement with the state government.
Can you expatiate more on what is this MSME clinic platform?
We call it a clinic, as you and I know in a clinic you'll first diagnose, go for treatment and that is what the MSME clinic platform does.
It is a clinic that will understand the diagnosis of our small businesses, where they complain about registration issues; whether its business name, they complain about access to finance, they complain about multiple taxation, and all the numerous issues of the MSME's.
All the agencies of government, be it federal, and their corresponding counterpart at the state are brought together under this clinic as a one stop shop. So, we bring in Federal Inland Revenue Services (FIRS) that is in charge of tax, NAFDAC, CAC, SMEDAN, national promotion council, NITP, all the various regulatory agencies of government. We bring them at the federal level that is in charge of business promotion so that, they get a first-hand expression of what the concerns of this MSMEs are, and immediately be able to offer treatment or offer solution to these challenges.
One of the clear directions of this administration is that we want to improve our ease of doing business, and some of the criteria of ease of doing business, some of it has to do with business registration, so you can see a direct correlation of what we are trying to do in ease of doing business, and how it also directly relates to the MSMEs.
With the ease of doing business, then the next is for Abuja to raise the right policies or to set the right direction. Then another thing is for the sub-nationals to also key into it. You know some laws has to be re-written so as to accommodate the states.
So, these whole collaborative works are what goes on, in improving our ease of doing business. We have always launched what we call, GEEP (Government Enterprise Empowerment Programme). Geep has always being one of the cardinal national socio-investment programme.
Let me use this opportunity to correct the misnomer going around town that we are launching trader money, as a modern vote buy.
Geep is a no-interest loan, it has always been one of the clear key cardinal national social investment programme, where we launched it and read it in the 2016 budget speech of the President Muhammadu Buhari.
It was clear under government enterprise that with GEEP, we were going to give loans to market women, artisans and traders, at various levels.
We knew we were going to do job creation for N-power for unemployed graduates between ages of 18- 35. We knew we were going to do unconditional cash transfer, we knew we were going to do the national home growth feeding programme.
We knew we were going to launch the technology innovation hub across the country in six geo-political zones. These were the 4 cardinal points that we have continued to emphasize since 2016, so I think it is fallacy and cannot be far from the truth, where you now have the press and uninformed citizens that trader Moni is the modern way of vote buy.
There is always a complain that it is only big men that get loans, that if they go to bank they usually ask for collateral, what collateral do they have? It is to solve some of this challenges that GEEP was created.
Geep is a no-interest loan, it is a no-collateral loan, what did we do, we broke it into two broad components, Trader-Moni- for the trader that is even smaller than petty trade. That woman that all the inventory she has is the Tom-Tom sweets she's selling in front of her house. The woman roasting plantain, those are the categories we give N10,000.
Is a loan that can graduate you in life, because if you pay back, you get 15,000, if you repay back you get 20,000, you'll continue until you get to N50,000.
The second component of GEEP is market moni, meaning those ones who are already in the market, those who need from fifty thousand to hundred thousand to grow their business. They're more established than the trader-moni category, again no-interest, no-collateral. The only conditions for those ones are that they must be part of a trade association, and that is a form of control to ensure that not only are we growing particular sector, so that we ensure that almost all trade areas benefit, but they also serve as a fair control for each other.
The last but not the least, is the farmer-moni, which is for farmers who have real farms, not portfolio farmers, who you call political farmers or portfolio farmers.
The homegrown school feeding programme is for a purpose. We ensure the produce are bought from the farmers. It is the community women not any foreign woman, or caterer from Lagos or Abuja, it is the community women who then cook the food for their own children to eat in their own community schools.
We have created business for the farmers in their own community, who either complain that a lot of their produce spoil in the market because, they don't have access to taking it to a larger market. This has been eradicated. A lot of our unemployed graduates between ages 18-35 are in N-power, where they are forming small businesses, a lot of them setting up garri processing all across the country, rice mill.
The two broad areas are; a systematic attention through ERGP, MSME clinics and a more direct intervention, that is; social-investment intervention.
What are the projects you've done?
For N-Power, we've engaged huge unemployment Nigerians and another 300,000 in Batch one in December 2016, and another 300,000 in August 2018, in engaging them, the process is very transparent, they applied when the portal was opened.
For graduates, very recently we had the N-Pact, just like liaison officers creating advocacy on the benefit of paying your tax to our informal communities, small businesses across countries, and increase tax complaint.
For non-graduates, we have been preparing and rolling our programme that will address unemployed youths who are interested in gaining competency skills, so they can obviously stand on their own and start their business. These broad areas are in Vocational; in construction, technology, automobile, and most recently in hospitality.
For those in vocational, they learn hospitality trade, culinary, automobile technician, carpentry, welding, electrical, plumbing and what have you.
In technology, we have the hardware maintenance repair, where they go to learn, a whole pool of people who can repair and maintain these devices.
We then have, software development, you know software coding is something that is big in Nigeria now, there's been a whole talk about technology innovation. And coding is very critical, and we are working to raise young Nigerians who can do a lot of software coding.
Training people on graphics, illustration, animation, so that they can work in the film industry, entertainment industry, as animators with the technology companies.
Do you think the skill acquisition centers are enough?
We start with what we have and then grow it, to get to the point of satisfaction or sufficiency. Right now, we are working with the 250 centers across Nigeria.
My dream would be that we are able to get one standard, good Centre in every local government.