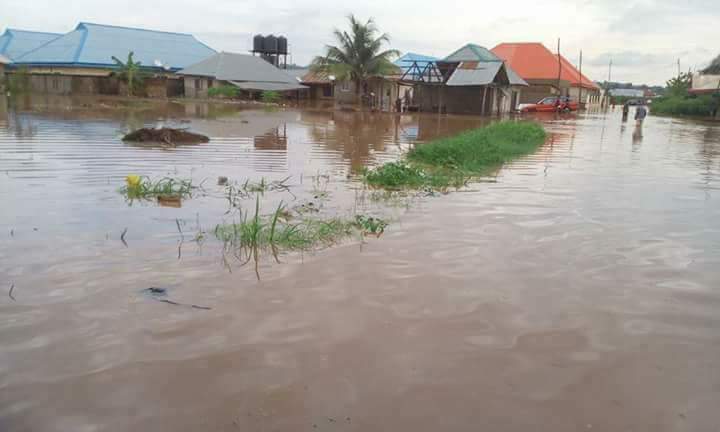 Eze Emmanuel Onyia, the traditional ruler of Odokpe Community in Ogbaru Local Government Area of Anambra State, has called on the government to compensate farmers affected by flood in the state.
Onyia, who made the plea in an interview with News Agency of Nigeria (NAN) in Awka on Wednesday, said that the flood had wreaked havoc on many farms across the state.
"The level of flooding we saw in Odokpe and other communities in Ogbaru as well as nine local government areas of the state was higher than the flooding we experienced in 2012.
"Farms, churches, schools, markets and other sources of livelihood were submerged by the flood,'' he said.
Onyia, who said that the flood equally affected his palace, underscored the need for the government to intervene and assist the flood victims, particularly farmers whose farms were wiped out by the flood.
He said that the government's intervention and assistance would mitigate the impact of the disaster on the farmers, while ensuring that the state was not exposed to a food crisis in the nearest future.
Onyia, who is the Deputy Chairman (North) of Anambra State Traditional Rulers Council, conceded that although the state government had been trying to assist the flood victims, more attention should be given to the affected farmers.
"We are thankful to the state government for what it has so far done for the flood victims but we still appeal that more urgent action should be taken to assist farmers who are affected by this disaster.
"In the camps established for the flood victims, government serve meals one or two times daily to the displaced persons, while donating mattresses and clothing as well,'' he said.
The monarch, nonetheless, urged the government to earnestly think of how to assist the affected farmers because there were signs that the floodwater would soon recede, thereby encouraging the victims to return to their homes.
"These farmers need help from both the government and individuals to restart life; they need seeds, cassava stems and other seedlings to enable them to resume cultivation and ensure that the state is not exposed to a food crisis,'' he said.
Onyia noted that farmers who cultivated yam and cassava in commercial quantities were worst hit, as the magnitude of flooding compelled them to engage in premature harvesting, which amounted to a colossal waste of resources.