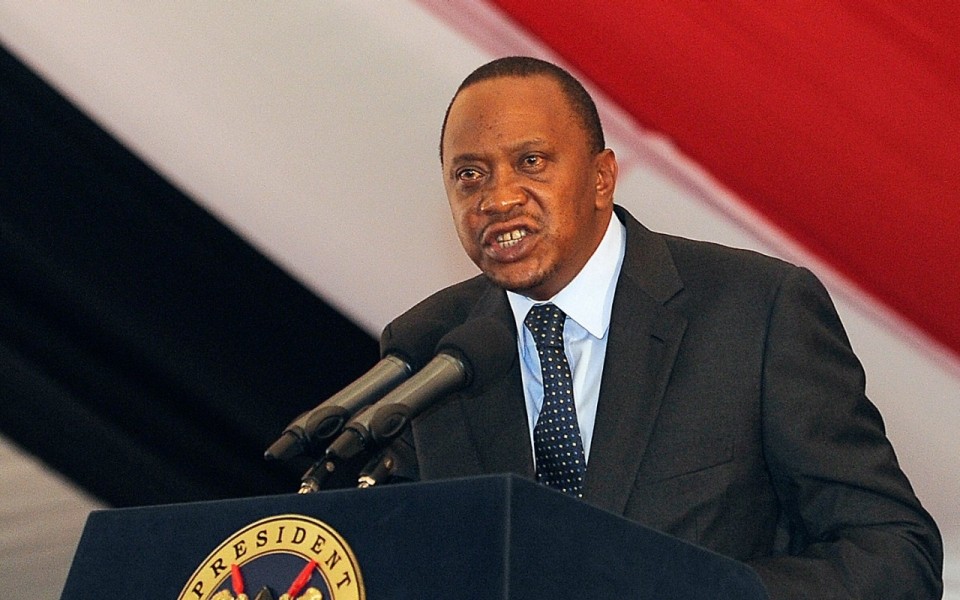 At least 50 people were killed including seven children in a bus crash between Nairobi and Kenya's Western city of Kisumu on Wednesday, police said.
President Uhuru Kenyatta said authorities were investigating what he called a catastrophic incident.
The driver lost control and the bus rolled down a steep slope in the Fort Ternan area of Kericho County, about 200 kilometres North of Nairobi, according to Nicholas Kemboi, Kenya Red Cross Regional Manager.
"The bus was carrying 52 people,'' he said.
Photos from the scene, published in the Daily Nation newspaper, showed the red bus completely overturned on its side and the roof torn off with passengers' belongings scattered nearby.
"As authorities investigate the cause of the accident with a view of taking action, I would like to remind drivers to always exercise caution to avoid such catastrophic incident," Kenyatta said on Twitter.
"My heartfelt condolences to the families of fellow Kenyans, who lost their lives in a tragic road accident at Fort Ternan in Kericho County and wish those in hospital quick recovery."
Other problems include un-roadworthy vehicles, poor road conditions in some areas, and unskilled drivers.
National Transport and Safety Authority statistics in Kenya said that 1,859 people had died in road crashes between January and August 2018 while 1,760 people were killed in 2017.
Between 3000 and 13 000 Kenyans lose their lives in road traffic crashes every year. The majority of these people are vulnerable road users – pedestrians, motorcyclists, and cyclists.
In addition, nearly one-third of deaths are among passengers – many of whom are killed in unsafe forms of public transportation.
According to the recently published WHO Global Status Report on Road Safety, there are no laws for helmet wearing, Blood Alcohol Concentration levels for drivers or child restraints in Kenya and where road safety laws do exist they are poorly enforced.
Kenya is one of the ten countries included in the WHO Road Safety in 10 countries project which will be conducted over 5-years by a consortium of six international partners.