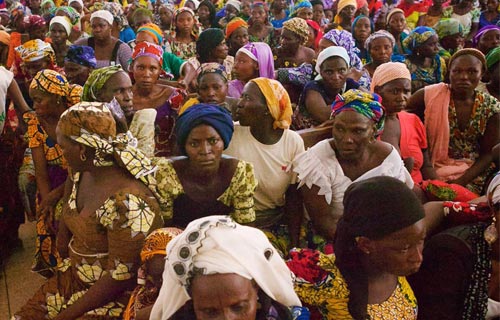 Mr Joseph Kunini, Majority Leader, Taraba House of Assembly, has expressed the fear that more than 4,000 people from his constituency, who were displaced by violent attacks, may not vote in 2019.
Kunini, who represents Lau Constituency, told newsmen on Wednesday in Jalingo that the constituents fled the villages that were totally destroyed by the invaders.
"Most of these displaced persons are currently at Internally Displaced Persons (IDPs), camps in Jalingo and surrounding villages.
"From my findings, most of them lost their Permanent Voters Cards (PVCs), when their houses were burnt down by the attackers.
"My fear is that most of them will be disenfranchised unless INEC makes a special arrangement to enable them vote. I want to urge INEC to issue them with new PVCs to enable them vote," Kunini said.
The majority leader regretted the deplorable security situation in the state, saying that many lives had been wasted while property had been destroyed.
He suggested the speedy decentralization of the Police Force to facilitate the proper policing of remote communities where Police presence was often not adequate
"As a champion of state policing, I keep saying that the Nigeria Police Force, as it is now, cannot take care of the country as expected.
"We need a local police force that can penetrate all the nooks and crannies of the communities and protect the people from such unprovoked attacks," he said.
Kunini, who was returned unopposed as the PDP candidate for his constituency, thanked the people of Lau for the confidence reposed in him, and promised to intensify efforts toward promoting their interests.