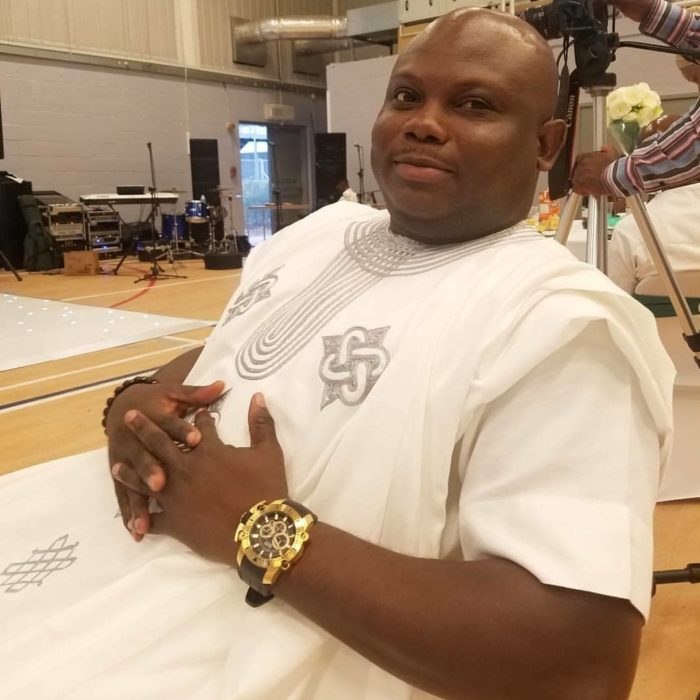 Like a gold fish that has no hiding place, Samuel Ekundayo is about to be unveiled to the world. The music promoter and showbiz impresario will be honored in Toronto, Canada on Friday, October 12, 2018 at the 8th Annual ABEDORC Arts, Entertainment Community Service Awards Of Excellence, 2018.
The award-winning music promoter will be honored for his outstanding contribution to the music world in his clime and beyond.
Samuel Ekundayo, a.k.a. Mr. Culture and CEO Sammek Entertainment, USA, attended Sanya Grammar School, Ijeshatedo, Lagos, and graduated in 1997, before sojourning to live in Maryland, United States of America.
He also attended Ashworth College, GA, to study Computer Information Management and graduated in 2012.
Mr. Culture is nonetheless a hero in the Music Promotions and Event Planning terrains among Nigerian Promoters in the Diaspora all over the world.
Among the awards he has garnered over the years are the following but not limited to: Best Promoter in Diaspora, Diamond Awards, 2014; Best Promoter in Diaspora, AHBEA Awards, 2015; Best Diaspora Promoter of the Year, Kaypers Awards, 2016, just to mention a few, on account of his versatility and dynamism in Music Promotions, Management and Productions.
At the annual well-applauded event, the organizers will also be celebrating renowned Nigeria's Afro Juju music maestro, Sir Shina Peters, a.k.a. SSP, in double celebrations of his 60 years birthday and 50 years on stage, with the award of Lifetime Achievers Award.