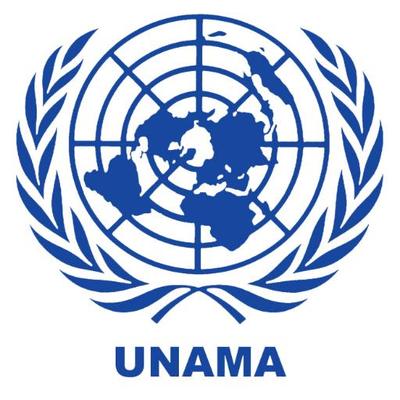 The UN Assistance Mission in Afghanistan (UNAMA) has praised the Afghan security forces' preparation for the upcoming elections, the UNAMA said on Thursday.
"With Afghanistan's Parliamentary elections little more than a week away, UNAMA notes that, despite significant security challenges, progress has been made.
"Especially by the country's security forces in creating conditions for the majority of citizens to exercise their right to vote,'' the statement read.
The long-delayed parliamentary and district councils' elections are expected to be held on Oct. 20.
More than 2,600 candidates from 33 out of 34 provinces, excluding Ghazni, will stand for the parliament's 249 seats.
"Afghanistan's security forces are fully responsible for providing security for the elections process,'' Tadamichi Yamamoto, special UN envoy and head of UNAMA, said in the statement.
According to Yamamoto, adequate security is required to give the opportunity to as many eligible voters as possible to exercise their constitutional rights.
He also emphasised that Afghans should not be obstructed, intimidated or denied their right to choose their representatives and shape their country's future.
"Any violence or intimidation directed at voters, candidates or electoral officials is totally unacceptable, and I unequivocally condemn it,'' the UN envoy stressed.
He cited recent attacks across the country against candidates, their teams and potential voters.
"While fulfilling their critical role in providing security to the process, UNAMA notes that the Afghan security forces also have a responsibility to remain politically impartial in discharging their duties,'' it said.
Report says almost 9 million registered voters, including 3 million women, out of some 12 million eligible Afghans, will cast their ballots during the upcoming polls.
According to figures released by UNAMA on Wednesday, the statement came as Afghan civilians continue to bear the brunt of armed conflicts as over 2,790 civilians were killed.
UNAMA added that over 5,250 others injured in conflict-related incidents in the first nine months of year.