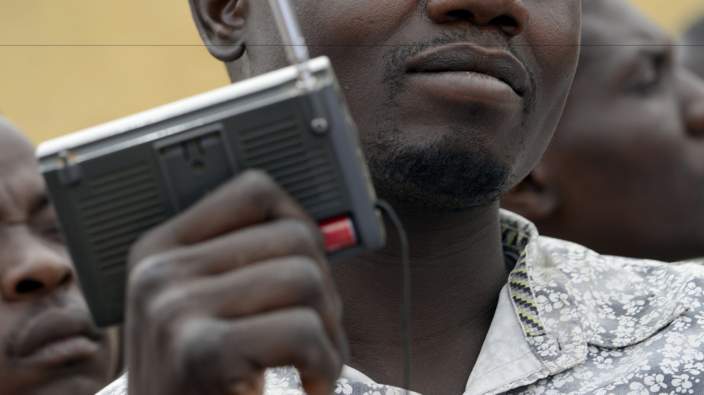 The National Mass Education Commission has distributed radio receivers and mobile phones to 400 informal learners in Bauchi and Borno States to boost its "Literacy by Radio English Language'' programme.
Mr Mohammed Musawa, the North East Zonal Coordinator of the commission, made this known in interview with News Agency of Nigeria (NAN) in Bauchi on Thursday.
He said that the pilot programme of literacy development project was executed via some radio stations which broadcast the literacy lessons for a period of six months.
"The commission distributed a radio receiver and a mobile phone to each of the 400 learners in the pilot states of Bauchi and Borno for the Literacy by Radio English programme.
"Radio stations were used to broadcast the lessons from 39 sections and the complete course was downloaded into the memory cards of the mobile phones distributed to the beneficiaries.
"The commission recruited 100 facilitators for each of the two pilot states of Bauchi and Borno.
"After two weeks, the facilitators and the learners met face-to-face to discuss issues relating to the learning process. This was after the facilitators have conducted the lessons on air," he said.
Musawa said that each of the two pilot states had 50 learning centres, with two facilitators attached to each centre.
He said that the learning programme also involved a feedback mechanism, adding that a phone-in programme was initiated in the two states to enable the public to call and make suggestions on how to reinforce the impact of learning programme.
The informal learning programme began in 2017 and ended this year, while plans are underway to launch an amplified version of the programme because of its wide acceptance.