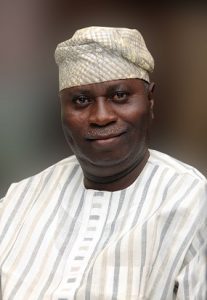 There was a mild jubilation in the coastal city of Badagry as the National Working Committee of All Progressives Congress (APC) on Wednesday announced results of the party's primaries held on Oct. 5.
Babatunde Hunpe and Olanrewaju Yahaya emerged APC candidates for the House of Representatives and House of Assembly respectively in the 2019 elections, respectively.
Residents were jubilating over the outcome of the primaries which was announced four days after the conclusion of the exercise.
The results of the primaries conducted on Oct. 4 and 5 was only released on Tuesday evening by the APC National Working Committee in Abuja.
Hunpe, Special Adviser to Lagos State Governor on Environment, defeated the incumbent, Joseph Bamgbose with 6,637 votes while Yahaya also defeated incumbent Ibrahim Layode with 5003 votes.
An APC chieftain, Mr Abu Mekiti, commended the leadership of the party for listening to the voice of reason by giving the mandate to Hunpe and Yahaya to represent Badagry in the two houses.
"We in Badagry are happy that in the history of the party, the people's choice is being considered.
"I can assure you that with the candidate of Hunpe, the APC as a party has already captured the heart of Badagry residents.
"Over the years, it was delegate that used to vote and at the end of the day Badagry residents only settled for the party's choice.
"Hunpe is the man after our heart and APC should be rest assured that majority of Badagry people will surely vote for the party," he said.
Prince Pius Hunyungan, a chieftain of the party in Ikoga, Badagry, said that the primary was an open game and the choice of the people was declare winner.
"He has been a nice man since the time he was working in Lagos State University and assisted Badagry youths in the institution without knowing their families.
"This is just the reward for the work he has been doing since," he said.
Mr Ibrahim Sejiro, another resident, said that Yahaya was a choice of Badagry.
He said that another indigene should be allowed to represent the town after the incumbent had spent 12 years on the seat.
Mr Shakiru Ali, a resident of Apa in Badagry West Local Development Area (LCDA), said that Hunpe was the choice of the people.
According to him, it would have been suicidal if the party chose another candidate for the post.
He commended the party leaders for listening to the people of the town, adding that 90 per cent of Badagry residents would vote for the party in the coming general election.