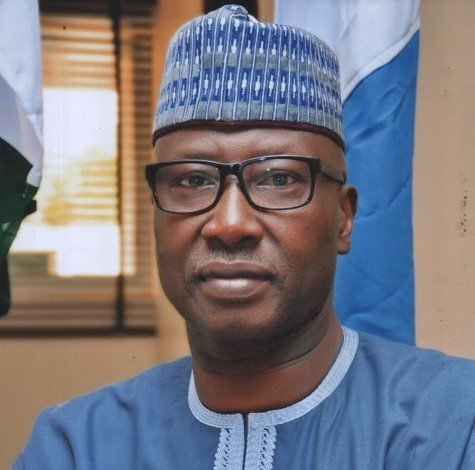 The Office of the Secretary to the Government of the Federation (OSGF) has organised a send-off ceremony to honour Mrs Georgina Ehuria who was recently posted to the Ministry of Mines and Steel Development in Abuja.
Ehuria was the former Permanent Secretary, Cabinet Affairs Office, OSGF who was recently redeployed.
The Secretary to the Government of the Federation, Mr Boss Mustapha in his remarks thanked Ehuria for the meticulous way she ran the office.
Mustapha described Ehuria as someone with an excellent spirit, praying that she excelled more in her new office.
"We will miss you but your new ministry will benefit more from you.
"I have received a lot of commendation on how the council is prospering but I give her all the credit for the commendations.
"Our best wishes are with you as you assume duty, keep up the excellent spirit and I pray you excel even more in your new office," he said.
Also, Mr Alo Williams, Permanent Secretary Special Duties Office, OSGF described Ehuria as a good team player and very hard working.
He added that she was a committed civil servant, a humble person, a loyal friend who is worthy of emulation.
According to Williams, it is a thing of joy that the OSGF is recognising Ehuria for her dedication to work.
Similarly, Mr Ugbeda Bello, Director Governance and Security, OSGF said that Ehuria has zero tolerance for truancy.
Bello noted that she was very hard working and humble, stressing that she does not discriminate in the affairs of staff in her office.
In her response, Ehuria thanked the members of staff of OSGF for honouring her, stating that she enjoyed her job while it lasted.
According to her, she is driven by her passion for the job and that she benefited a lot from the work and even got a national honour.
She appealed to the SGF to motivate the staff in the Cabinet Affairs Office and train them more because of the sensitive nature of their job.
She thanked her colleagues for the support they gave her in her line of duty.
Ehuria advised younger civil servants to ensure they get more professional training and acquire more knowledge to enable them reach the peak of their career.
High point of the event was the unveiling of a monument which contained all the names of the past and incumbent SGFs by Mustapha.
The monument was donated to the OSGF by a Corp member, Miss Amba Rosemary, who said she was motivated by her quest to enlighten the public and OSGF staff on the past SGFs for posterity.