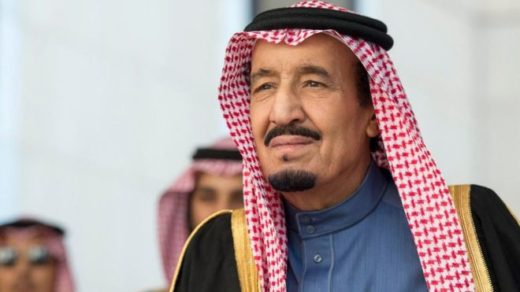 A new high-speed train linking the two holy cities of Makkah and Madina starts operating on Thursday, as Saudi Arabia attempts to diversify its economy beyond oil revenues.
Direct trips covering the 450 kilometres between the two cities are expected to take two hours.
The railway is expected to run at a speed of 300km per hour, with a capacity of 60 million passengers annually.
The Haramain High-Speed Railway, which was built in partnership with a Spanish consortium, will also stop by the Red Sea coastal city of Jeddah and King Abdullah Economic City, where the kingdom's second largest sea port, King Abdullah Port, is located.
King Salman inaugurated the railway in September and travelled on it from Jeddah to Medina.
The project aims at facilitating the movement of pilgrims between Mecca and Medina, two of Islam's holiest sites.
Millions of Muslims head to Saudi Arabia every year to perform the Hajj pilgrimage, Islam's largest gathering.
The journey's main focus is Mecca's Grand Mosque, which encompasses the Kaaba shrine, but many pilgrims first visit the city of Medina, where the prophet Mohammed is buried and where he built his first mosque.
Saudi Arabia has been introducing social and economic reforms as part of the Vision 2030 plan, in a bid to open the country up to investments and diversify the kingdom's oil-reliant economy.