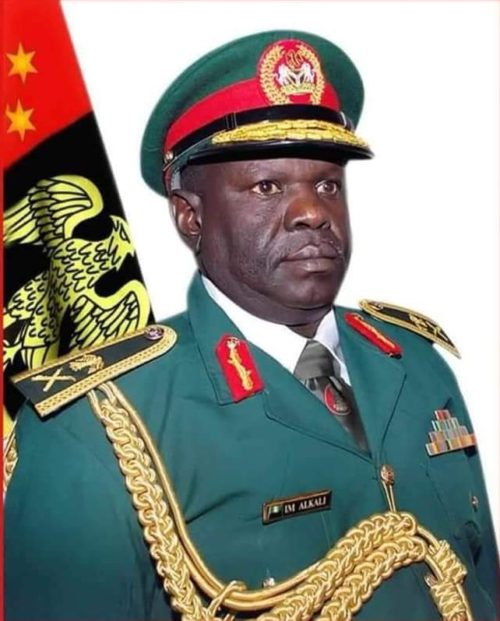 The Nigerian Army says its search and find operation for the missing retired Maj.Gen. Idris Alkali at Du village of Jos South Local Government Area of Plateau is by no means a punitive expedition as being expressed in some quarters.
It said its attention had been drawn to unfounded and unsubstantiated news about the search and find operation trending on several platforms.
A statement issued by Maj.-Gen. Nuhu Angbazo, the Chief of Military/Civil Affairs, on Wednesday, said rather, the intensified effort was aimed at locating the retired senior officer's whereabouts in line with the army's cherished core values and global best military practices.
Gen. Alkali was declared missing on Sept. 3 and since then the army had been trying to locate his whereabouts.
Abgbazo express displeasure at attempt by some "unscrupulous and mischievous elements who wrongly pre-empt the operation and paint the army in bad light without waiting to hear the final outcome of the operation."
"All citizens are therefore enjoined to go about their lawful duties without harbouring any fear as the Nigerian Army remains resolute and committed to ensuring the safety of lives and property of all citizens," he said.
The chief of military/civil affairs, therefore, caution against withholding of useful information that could assist in the search effort.
He urged the public to "boldly come forward" with any useful information about the whereabouts of the missing retired senior officer.
"The Nigerian Army will respect and ensure the protection of their privacy and confidentiality.
"Members of the public are urged to report any allegation of human rights violation in the course of the ongoing search operation to the Nigerian Army Call Centre on emergency number or the Nigerian Army Human Rights Desk on GSM number – 08034490803 and 193," Angbazo advised.