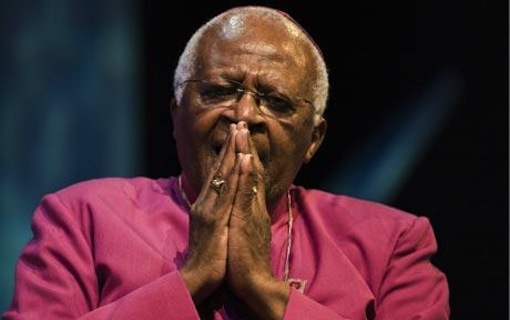 South African anti-apartheid activist, Archbishop Desmond Tutu, has been discharged from hospital after spending about two weeks there, his office said on Friday.
He turned 87 while undergoing tests, but will be home for the birthday of his wife, Leah Tutu, this weekend, the statement noted, thanking well-wishers.
The statement did not say what particular tests the archbishop, who was diagnosed with prostate cancer years ago, was undergoing.
He has been in hospital several times in recent years and had been battling with prostate cancer, which he has lived with for more than 17 years.
Tutu survived an illness believed to be polio as a baby and battled tuberculosis as a teenager.
Under apartheid, Tutu campaigned against white minority rule during the years that Nelson Mandela was imprisoned and was awarded the 1984 Nobel peace prize for his work.
Officially retired, he still speaks out on the world's injustices, and is widely viewed as South Africa's "moral compass".