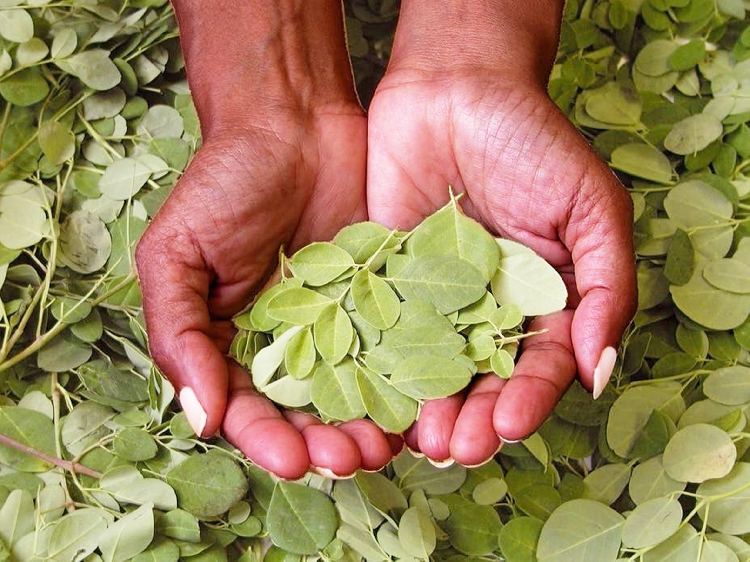 The Moringa Farmers' Cooperative Society at Ijaye community in Oyo State has called on governments to facilitate the market for locally made moringa products.
The Chairman of the society, Mr Adebipe Ojediran, made the call on Friday when the Global Environmental Facility (GEF) Inspection Team paid an inspection and evaluation visit to Life Builder Centre at Ijaye Community.
GEF supports the centre, an NGO, with a grant of 100, 000 dollars to implement environmental related-project.
The project, which started in 2014 was tagged: "Adaptation to Climate Change Through Biogel Production from Moringa Oleifera in Oyo State".
Ojediran, who described Nigerian made Moringa as organic product, called on governments to ensure increased demand for local production to sustain the livelihood of rural communities.
"But what I see is that selling of the product is low, which hinders demands and sustainability.
"If the farmers get Moringa leaves and seeds, nobody to buy on a regular basis, they will be discouraged to continue planting Moringa.
"Presently, we have only a company called Vidsa Multiventures Ltd. and it is demanding for Moringa leaves.
"If the company is not making money out of it, it will be reluctant to take more leaves,'' Ojediran said.
The chairman also urged the Federal Government to ban the importation of sub-standard Moringa products.
"In the market, we have so many imported Moringa products, although they are not as good as our own product, but you know that Nigerians prefer to have something from outside.
"I will like to suggest that the Federal Government should protect locally made Moringa product.
"If the manufacturers in the country are protected by putting a ban on Moringa product entering the country, then the farmers will benefit because the home manufacturers will demand for more leaves and stems.
"But for now, the demand is not sustaining the farmers,'' he said.
Mr Daniel Maliq, a Moringa farmer, underscored the need for industries and other relevant companies to buy Moringa product.
"We need industries that will be taking Moringa leaves from us. If they can take the leave every seven weeks, it will be better and we, as farmers will be happy because it will sustain our livelihood," he said.
According to him, the demand for the leave is very low that is why there are bushes on Moringa farms.
"We supposed to supply the leave every seven weeks but we harvest at least time three times in a year. So, the sale of the leave is very low even its seeds are also low on sale," he said.
Maliq said that the government should assist Moringa farmers to create market for Moringa products.
"We need the support of the government to ban foreign Moringa because our own is enough.
"If it not enough, we have land that can grow organic Moringa, not the substandard ones coming from outside the country,'' he said.
The Women Leader, Ijaye Community, Mrs Morike Opajobi, who said majority of community women were farmers, called for government's support to create demand for Moringa to sustain women's livelihood.