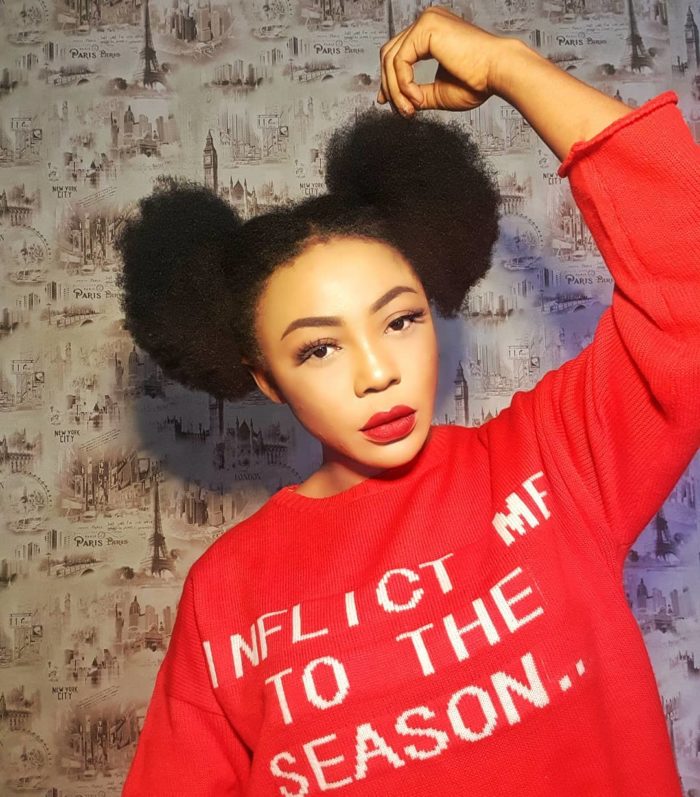 Hair enthusiast and former Big Brother housemate Ifu Ennada talks about how she grows her natural hair and the challenges she encounters daily.
Read what she wrote:
Did Someone say Natural Hair Barbie? 😊 Caption this look.
My hair will be 2 in December, but it's not as long as I want it to be and this is because I've not been faithful with my Hair Care Routine, I've not been using my own products consistently because of my busy schedule.
In a few days time I'll be embarking on a1 monthh hair growth challenge during which I'll be showing you different protective styles and the best way to use my @beautifuennada Leave in Conditioner, Super Hair Growth Oil and African Black Soap Shampoo to not only get longer hair but achieve your hair goals.
Who's with me?