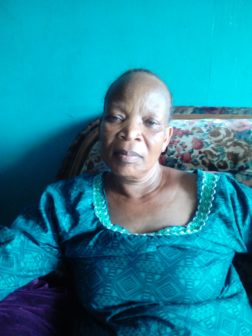 Mrs Temitayo Adejumo is the 8th or 9th wife of Moses Olaiya Adejumo, alias Baba Sala. She told Gbenro Adesina that Baba Sala is called chairman at home. Despite having many wives and children, she said he was in full control of his home.
Read the interview:
Q: Was Baba Sala sick before his demise?
A: No, he was not sick. He was very fine.
Q: So, how did he die?
A: In the evening of Monday October 8, 2018, my husband's younger wife, Iya Sina, who was living with him at Ilesa discussed with me around 7pm. About one hour after or around 9pm, when I was about to sleep, she called me back and said that our husband is dead. I had spoken with him about three days earlier and he was fine. That day, he ate his food and Iya Sina administered his drugs to him because he was on medication.
Q: Where is he right now?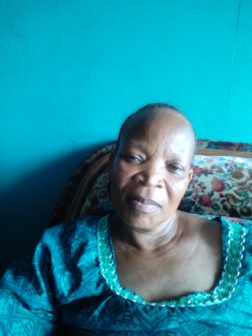 A: Immediately he died, he was taken to Wesley Hospital, Ilesa, where he was medically confirmed dead and his remains have since been deposited at the hospital's Mortuary.
Q: What did he eat before he died?
A: I do not know. He normally takes his dinner before 7pm.
Q: The chat you had with him three days before his death, was that the last time you spoke with him?
A: Yes. I usually call him every day in the morning to greet him, but on the day he died, I didn't call him because I went to church early. Whenever he calls, he would ask of his children and the welfare of everyone.
Q: When did you see him last?
A: I saw him last on September 15, 2018. I went to Ilesa for our family harvest. We went to church together that day. I ought to have been there on Saturday but I couldn't because I had to wait for my daughter, who also wanted to go for the harvest so as to take her new born twins to see him. That was why I couldn't go on Saturday and the two of us went on Sunday. I came to the house when he was being helped into the vehicle on Sunday. I greeted him and he responded very well inside the car. Then we went to church. The service was rounded off around 3pm that Sunday and he was brought back home. As soon as we entered the house, my child presented her twins to him. He was very happy. He greeted the mother and prayed for her and the babies. My daughter presented him some gift items and he prayed for her. Usually, when I go to Ilesa to see him, I sleep over night and depart the following day but I didn't sleep that day because my daughter wanted to return to her husband's house that day. I didn't want her to travel back to Ibadan alone and that was why I returned to Ibadan with her.
Q: What will you miss about him?
A: I will miss him for many reasons. Chairman (baba Sala) was nice. He was very accommodating and loving. He loves everybody.
Q: Why do you call your husband chairman?
A: When I got to his house as a wife, he was being called director. Later, he made his elder sister, the director of his Alawada Group. The woman was the first child of his parents and Baba Sala was the second child. The woman and Baba Sala were the only children their mother had for their father. His father had other wives. We now asked him that now that you have made your elder sister the director, what will you now be called? He said, henceforth, I am the chairman. Since then, we started calling him chairman.
Q: How did you meet and marry him?
A: I am a native of Ilesa. We met in Ilesa. My elder sister was a prophetess in Cherubim and Seraphim Church. My sister's church was under the church that Baba Sala was attending. Whenever the two churches were having their harvest, they invite one another. That was how we met during one of the harvest ceremony in the church.
Q: You didn't mind that he already had wives?
A: I didn't. The reason is that since I was young and in school, I liked his theatre group and its plays. Alawada plays are telecast 7pm on Wednesdays. I make sure that before 7pm when the play will start, I would have finished my chores so that I could watch the play. From his plays, I developed interest in him.
Q: Why did actors then have many wives?
A: They marry many wives so that they could use them in their plays. Then, it was not like nowadays that there are many professional actresses and actors. Then, parents don't allow their daughters to act or even relate with actors unlike today that actors and actresses are many. These old actors specialised in stage plays. Then, if a mother sees her daughter acting plays, she would stop her and warn her to desist from acting plays. Parents would not allow their daughters to marry actors. It happened to me shortly after I finished my modern school. When I introduced Baba Sala to my brother that I wanted to marry him, my brother told me that he would not support me to marry him or act plays. He said that he wanted me to go to school. He wanted me to go to a teacher training college or go for a vocational study where I would learn something. I told him that I wanted to be an actress. In order to satisfy my brother, Baba Sala enrolled me at Trans Motel to learn catering. I learnt it but I didn't like the job, so I didn't practise it. After the training, I had my first born. When he was five month, we went to location for "Orun mooru" in 1981.
Q: What part did you act in "Orun mooru"?
A: I am one of the wives that Yemoja (Mermaid) gave to Baba Sala in the river.
Q: Do you regret marrying Baba Sala?
A: No, I do not regret marrying him. The reason is that I got to where I never thought that I would ever get to. I am always happy when I am passing and people are pointing to me as Baba Sala's wife. Many people will call me and greet me saying that they like our plays. That is enough. I do not regret it.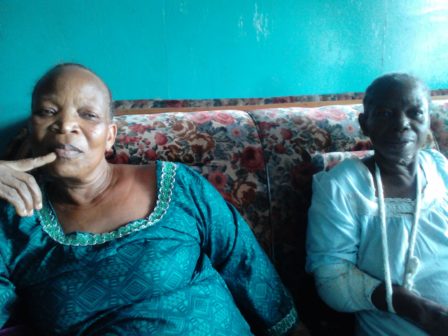 Q: Are you from a polygamous house?
A; No, my father married only my mother.
Q: Could you compare your background with polygamous house?
A: My mother did not raise me. I was brought up by my brother. I don't believe that polygamous house is bad. In this house, we are many, Baba Sala married many wives.
Q: How many?
A: We are many but now we are four.
Q: What about the concubines?
A: One unique thing about my husband is that he doesn't involve in secret relationship. He brings all his female friends to the house. If he has a girlfriend, he will bring her home and it is now left to her to stay if she wants to. We, the wives, fight. We shout on ourselves. Whenever there is a problem among us, the wives, Baba Sala comes in and settles it. Our children live together as if they are of the same mother. Baba Sala was in full control of his house. We start each day in the morning with prayer and he rotates the prayer among the wives. If a wife prays today, one of the children will preach, if a child prays tomorrow, one wife will preach. Occasionally, he preaches. A jealous woman can't live here. A prayerless family cannot differentiate between the good and the bad. They can't be morally upright and there can't be a genuine love in such home. If Baba Sala rings bell for prayer and any child or wife does not get to the sitting room early enough, Baba Sala will chase out such a wife or child with horsewhip. There can't be love, peace and oneness in a prayerless house.
Q: So only four women have children for him?
A: No, many women have children for him.
Q: Can you state the exact number of women that have children for him?
A: I don't know the number because we are many.
Q: How many wives are now in Baba Sala's house?
A: Honestly, I don't know but we are many. For now, two are in Ibadan and two are in Ilesa. Some wives have been taken away by their children who built houses for them to live. Some of his wives have died.
Q: How many children?
A: I don't think that they are up to 50 but they are over 40.
Q: Can you allow any of your daughters to be a second wife or can you allow your son to marry a second wife?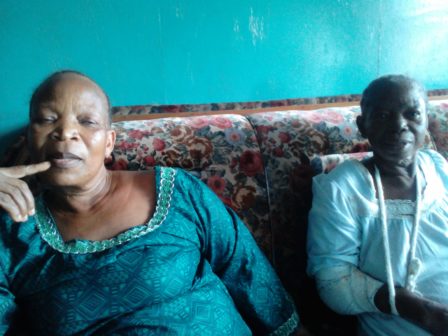 A: On the engagement day of Bala Sala's daughter, he would tell his daughter not to foment any trouble if her husband marries another wife. He will say that he must not hear that his daughter attempts to stop her husband from marrying another wife because he is a polygamist and he was not against polygamy. He will say that "your husband can marry as many as possible and there must not be trouble". He discouraged his male children from going to the registry. As a matter of fact, he has never followed any of his male children to do registry marriage. He doesn't believe in court marriage that only recognises monogamy. Baba Sala is not a religious bigot. When my daughter brought a Muslim man which I objected, my husband asked me to stop objecting it. Now, they are married and they have a good home. He sees Muslims and Christians as the same.
Q: What position are you in the house?
A: I don't know, maybe I am number eight or nine.
Q: What is your word to the fans of Baba Sala?
A: The fans should not think that with the demise of Baba Sala comedy is dead. Comedy can't die. Many children of Baba Sala are now into acting. About eight children of Baba Sala are already acting and some are still springing. I want to appeal to the government that they should encourage the actors and actresses generally. Government don't spend money on entertainment the same way it spends money on football. If government invest money on entertainment, unemployment will reduce and entertainment is one of the major vehicle in which our culture could be promoted. I feel sad that government is not financing the entertainment industry and that is why it is not lucrative for many actors and actresses. It is only the marketers that are enjoying movie productions. Anyone acting without another job is just suffering himself or herself because it has become the frequent experience that after movies productions in the locations, actors and actresses are not paid. Producers will use you and dump you. They will not pay. In some cases, after production, they run away.